Scholarships - Patagonia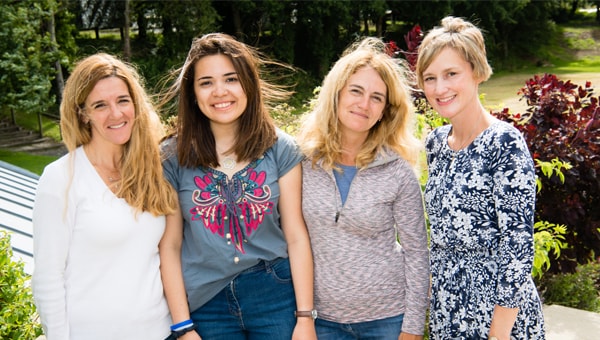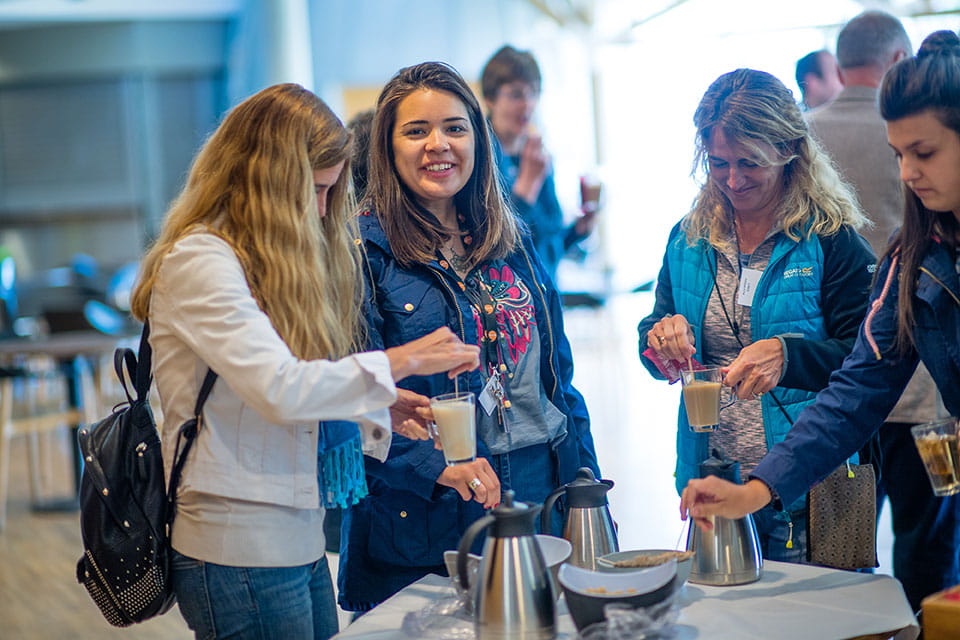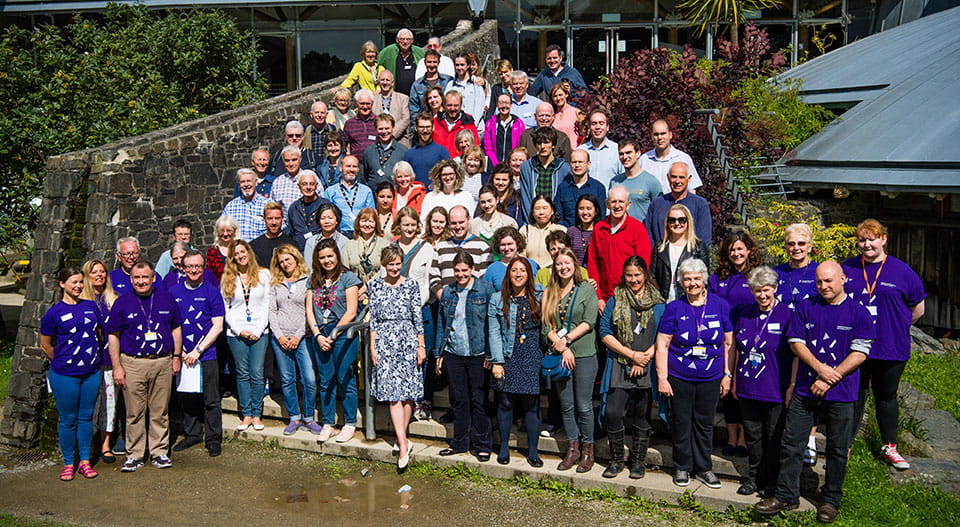 Scholarships for Welsh learners from Patagonia
A woman from Patagonia, whose family roots are in Wales, is one of three people who have received a scholarship to study Welsh at Aberystwyth this summer.
Noelia Sánchez Jenkins' great great grandfather, Aaron Jenkins, was among the first Welsh settlers to travel on the ship Mimosa, from Liverpool to Patagonia, Argentina in 1865.  Noelia joins Alcira Williams and Mariel Jones in receiving the scholarships, worth £2,000 each, which are funded by the National Centre for Learning Welsh.
The scholarships will enable the three learners to spend one month learning Welsh with one of the National Centre's providers, 'Learn Welsh Ceredigion – Powys – Carmarthenshire'.
Noelia says:  "I started to learn Welsh when I was 14 years old to speak with my family.  I'm very glad of the opportunity to improve my Welsh, and to help the next generation learn the language at Ysgol yr Andes, a Welsh School in Patagonia, where I teach."
Alcira Williams comes from Trelew, Patagonia.  She is a teacher at Ysgol yr Hendre, a Welsh/ Spanish medium school.  She is eager to improve her Welsh in order to pass on the language to pupils.  She has visited Wales to learn Welsh in the past, and in 2015 won the Welsh learner of the year competition at the Eisteddfod in Patagonia.
Alcira says:  "It's lovely to be back in Wales and I'm very grateful for this opportunity to improve my Welsh."
Mariel Jones has worked at Ysgol yr Hendre as a Spanish teacher for the past 10 years. She says: "I want to improve my Welsh in order to be able to teach the children.  I also want to contribute to the Eisteddfod and talk to visitors from Wales who visit the school and the community. "
Candidates who applied for the scholarship were required as a minimum to be at Intermediate level and to have shown a firm commitment to learning the language.  The scholarships are administered by the British Council.
Efa Gruffudd Jones, Chief Executive of the National Centre for Learning Welsh says:  "We are pleased to offer these scholarships to Mariel, Alcira, and Noelia to spend a month with us learning Welsh. We're proud of the unique relationship between Wales and Patagonia, and we're delighted to help ensure the language remains a part of community life in Patagonia. We wish the three well as they begin their course."
Ends
27.7.17
Notes:
Aberystwyth University delivers Welsh courses in Ceredigion, Powys and Carmarthenshire on behalf of the National Centre for Learning Welsh, under the name 'Learn Welsh Ceredigion – Powys – Carmarthenshire'.
The Intensive Welsh Summer Course will be held at Aberystwyth University for four weeks, from July 31 to August 25, 2017.