Welsh lessons in Nantes during Rugby World Cup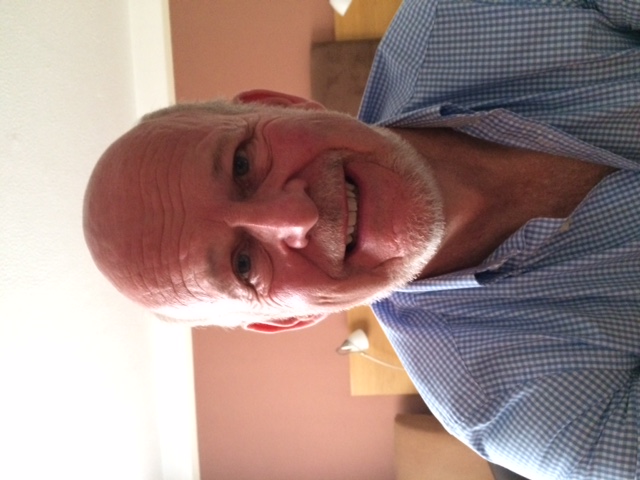 Experienced tutor, Elwyn Hughes, will travel to Nantes, France at the beginning of October to teach Welsh to the city's residents and volunteers in the run up to Wales' game against Georgia in the Rugby World Cup.
Originally from Ruthin but now living near Pontypridd, Elwyn will visit Nantes between 3-6 October as part of a scheme run by the Welsh Government and the National Centre for Learning Welsh.
Elwyn will hold Welsh lessons for adults and young people at 'Maison de l'Europe', a European centre in the city; Elwyn will also teach Welsh to local volunteers who'll be welcoming the crowds to the Wales v Georgia game on 7 October.
Nantes has been twinned with Cardiff since 1964, and many of the city's people are aware of Wales and the Welsh language.  Elwyn's visit, which is supported by Welsh Government's Cymraeg 2050 team, will coincide with several other initiatives in Nantes promoting Wales and the Welsh language as part of Welsh Government 'Wales in France' initiative.
'Wales in France' is a year-long celebration of cultural, business and sporting events designed to strengthen existing links rooted in our shared history and culture and forge new connections between our two countries. 
At the 'Maison de l'Europe', in addition to the Welsh lessons, Wales' match will be shown, along with a Welsh beer, wine and whisky tasting session.  An exhibition about Wales will also be held between 4-20 October.
Elwyn, who speaks French and who's lived in Brittany and Quebec, says:
"I'm very much looking forward to visiting Nantes for the first time.  It will also be a new experience for me to be in the midst of the excitement of the Rugby World Cup and events promoting Wales.
"In the lessons for adults and young people at the 'Maison de l'Europe', I'll be introducing Wales' rich history and culture to students, along with a little bit of Welsh.
"I'll also be teaching some Welsh to the volunteers who'll be working during Wales' final game in this round, against Georgia. I'm sure Welsh fans will be surprised to have stewards in France greeting them in Welsh!"
Elwyn worked as a Learn Welsh tutor for over 40 years before retiring recently.  He has taught thousands of people to speak Welsh, and has helped train tutors in the field.
Dona Lewis, Chief Executive of the National Welsh Learning Centre, adds:
"We're extremely excited that Welsh will be taught in France during the Rugby World Cup. The main aim will be to generate interest in Wales and the Welsh language, and we're grateful to the Welsh Government for this opportunity.
"Elwyn was an obvious choice for this project as he speaks French and is an experienced and highly-respected Learn Welsh tutor.  Bonne chance, Elwyn!"