Welsh music inspires people to learn the language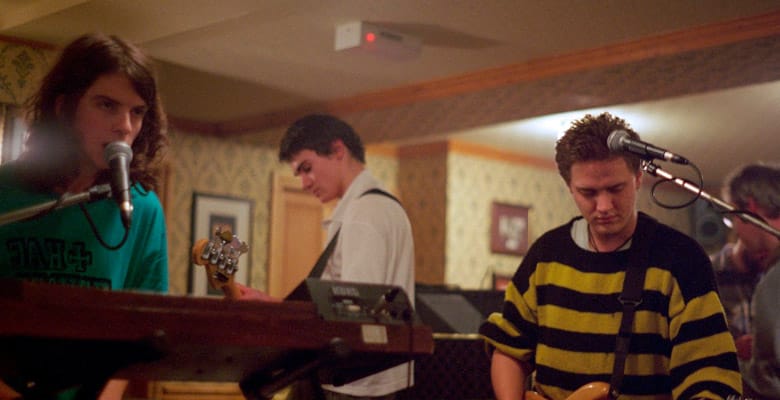 With Dydd Miwsig Cymru – a celebration of Welsh-language music – taking place this Friday, 10 February, the National Centre for Learning Welsh has been finding out how listening to Welsh music can inspire people to learn the language. This is Debs Williams' story:
Debs Williams
Originally from London, Debs Williams, who now lives with her husband, Dewi in Gwynedd, was inspired to learn Welsh after listening to Welsh band Gorky's Zykotic Mynci. Debs' love for Welsh music was so great that she decided to establish the magazine 'Welsh Bands Weekly.' This year marks twenty years since the magazine was founded and Debs plans to publish past issues online for people to read everywhere.
How did you hear the Gorky's first of all?
I heard the Gorky's for the first time at a gig in London. I was fascinated by their music – but I did not understand the words. There was only one thing for it – to learn Welsh to be able to understand the Gorky's and other Welsh bands.
How did Welsh music help you with the language?
Through listening to the Gorky's I came to enjoy music by Welsh artists from all over Wales, which helped me to learn new words. Listening to the group 'Anweledig' was a great way to learn North Walian dialect!
How has Welsh music and learning the language changed your life?
After I separated from my first husband, I was looking for something to fill my time. I came across Welsh music and decided to learn the language. When my daughter, Emily, was 10 years old, we moved to Trefor, Gwynedd. In 2002 I married Dewi, and now I'm a grandmother to Jacob and Nicolas, who also speak Welsh and live in Talysarn.
What appeals most to you about Welsh music?
I think the sound of Welsh song lyrics is what appeals to me most. There's poetry in Welsh songs that does not exist in other languages, ​​in my opinion. Now I enjoy being part of the local community – I speak Welsh with my family-in-law, with my daughter and her husband, and with my grandchildren. I also see the benefit of being able to use the language every day at work when talking to clients at my marketing company which is based in Clynnog Fawr, near Caernarfon.
What is your advice to other Welsh learners?
Persevere, even if it feels difficult at times. Although things like the mutations may sound complicated, suddenly it all comes to make sense!
For more information about learning Welsh go to learnwelsh.cymru