New Year Courses for Beginners
Croeso – welcome!
The New Year is a great time to learn Cymraeg and we're here to help you start your learning journey in 2022.
New Welsh courses for beginners, called Mynediad (Entry) level, are starting soon – and we're offering a 50% discount on those courses. 
Just choose the day and time that suits you best from the following list and please note whether you'd like to learn South Walian or North Walian dialect.
Once you've chosen your course, you'll be directed to a 'course registration' page; your local course provider will then contact you with more details and to arrange payment – just £45* per course.  Courses start w/c 31 January.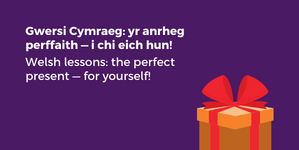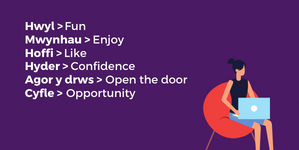 North Walian/
South Walian
(tick box)

Type of course

Day and time

Entry Part One: Two hours each week for 30 weeks.

Tuesday
7.00pm-9.00pm

Entry Part One: Two hours each week for 30 weeks.

Thursday
10.00am-12.00pm

Entry Part One and Two: Four hours each week (split over two classes) for 30 weeks.

Monday and Wednesday
9.30am-11.30am

Entry Part One and Two: Three and a half hours each week (two and a half hours in a virtual classroom and one hour online self-study) for 30 weeks.

Wednesday
6.30pm-9.00pm
If you'd like to see other course options, please contact your local course provider, use our course finder or email office@learnwelsh.cymru
* Courses are normally priced £90.