Work Welsh 2020 Award: Learner who has made the best progress at Intermediate level or above
WINNER: Sarah Childs, Work Welsh Further Education Learner (Coleg Ceredigion)
Sarah has been learning Welsh on the Work Welsh Further Education scheme at Coleg Ceredigion since 2017. From the beginning, Sarah has been passionate about developing her Welsh language skills, which have blossomed considerably. Sarah has gone the extra mile by reading Welsh books and using Welsh media. She encouraged her colleagues to work with her on her Welsh, taking advantage of any opportunities to use the language - whether with staff or with students. She passed with a distinction in her Welsh exam, and decided to work towards a Language Skills Certificate. She deals with  reports and paperwork confidently, as well as using her spoken Welsh naturally with others. She is a role model and inspiration to other members of staff.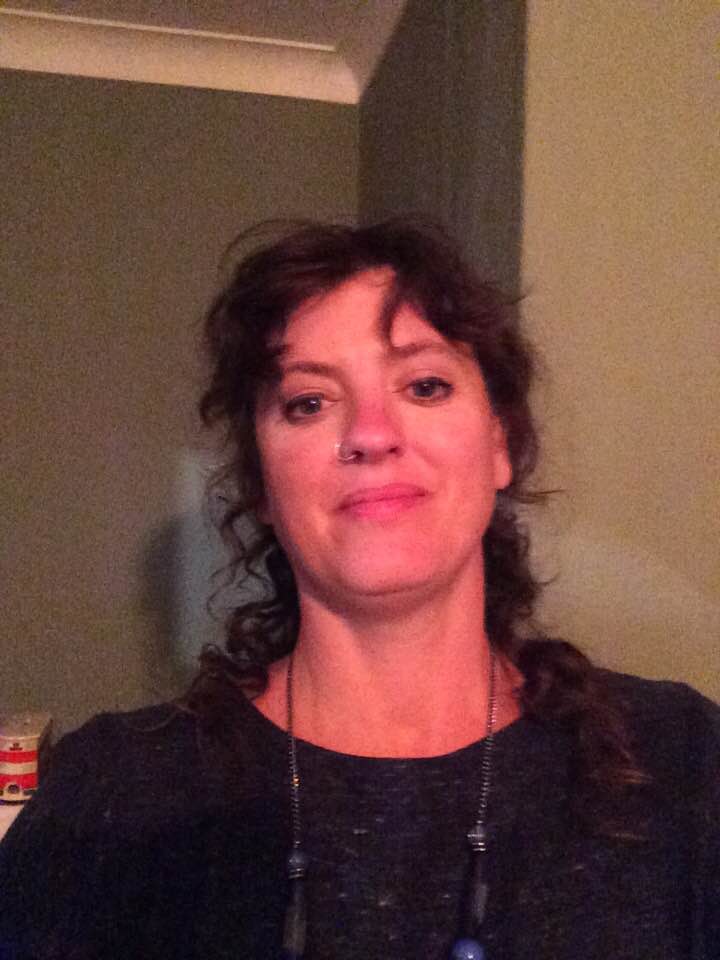 I'd like to thank my enthusiastic tutor, Felicity Roberts, and Coleg Ceredigion, for their commitment to my Welsh learning. Without their support for the Work Welsh project, I would not have been able to take advantage of the opportunity to develop my Welsh language skills to such an extent. I've enjoyed every step of the journey so far, including the class-based learning, cultural trips, and a week at Nant Gwrtheyrn. The project has encouraged my interest in the language, and to use it in a wide variety of situations.

Sarah Childs, Work Welsh Learner
2nd: Jenny Adams, Work Welsh Higher Education Learner (Cardiff Metropolitan University)
Jenny is learning Welsh through the Work Welsh Higher Education scheme at Cardiff Metropolitan University. She has been truly inspired by the Welsh language and her progress has been remarkable. Her verbal skills are excellent, and she works hard and diligently to strengthen her understanding of Welsh grammar. Jenny attended a residential course at Nant Gwrtheyrn, where she made such an impression that she was nominated for the 'National Learner of the Year' award at the 2019 National Eisteddfod. After only a few years of learning, Jenny speaks Welsh confidently and makes use of Welsh in all aspects of her personal and professional life, including emailing and speaking to colleagues and students, and also leading school visits through the medium of Welsh.
3rd: Matthew Jones, 'Learn' Work Welsh Learner (Denbighshire County Council)
Matthew is learning Welsh through intensive Work Welsh lessons run for Denbighshire County Council staff. He is a very good learner, making significant progress, and makes every effort to use Welsh outside the classroom - especially at work. Matthew makes extra effort to communicate through the medium of Welsh, especially when dealing with other councillors. He is confident in communicating in Welsh with members of the public, and has conducted radio and other press and media interviews through the medium of Welsh. Matthew has shown strong commitment and enjoys using his Welsh language skills.