Ask Anna MacKenzie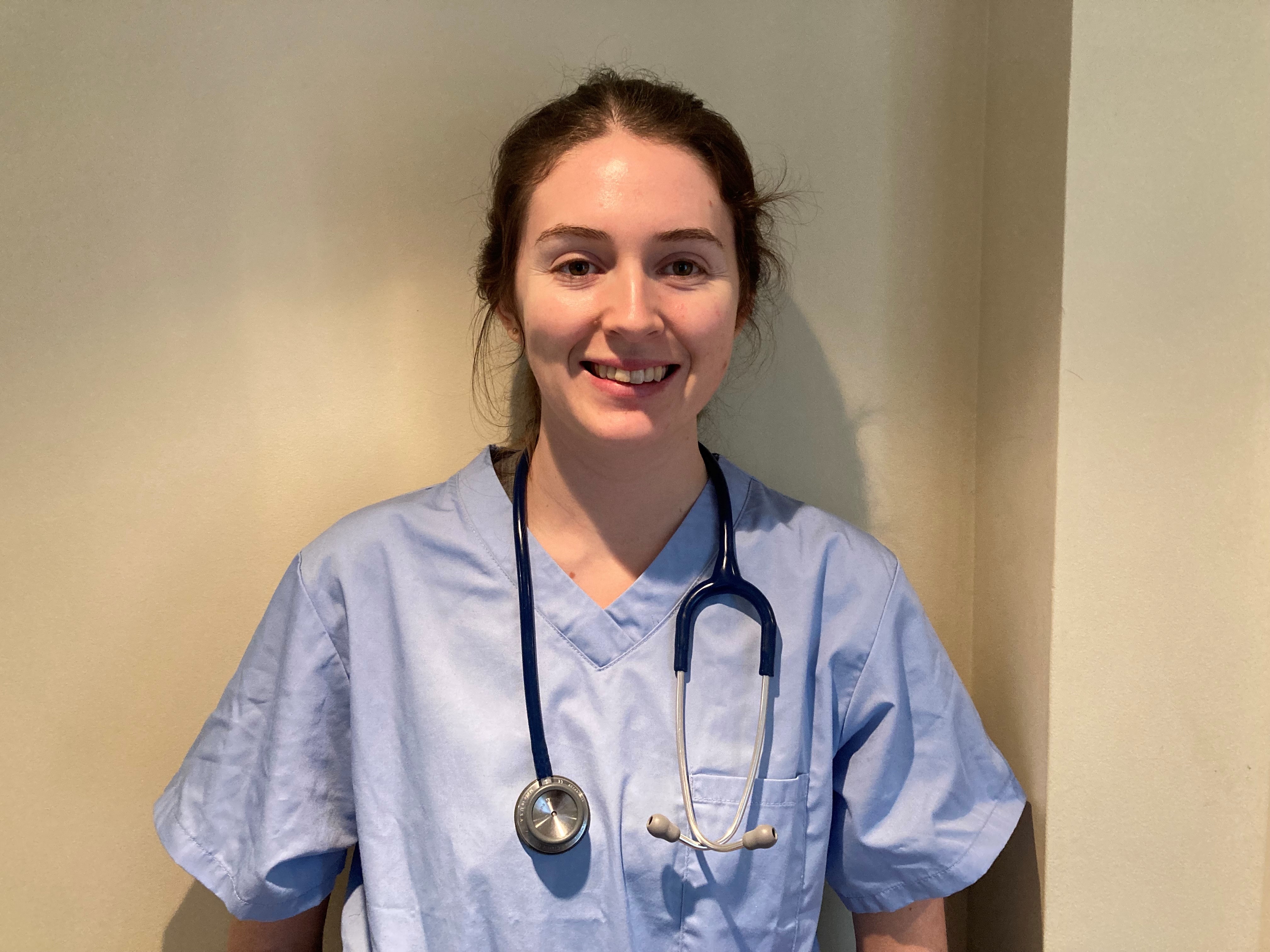 Anna MacKenzie works as a Junior Doctor in Ysbyty Gwynedd and came third in Betsi Cadwaladr University Health Board's Learner of the Year awards.
Tell us a little bit about your background?
I'm originally from Manchester and I moved to Wales in August 2019. I started learning Welsh at the start of the pandemic, two years ago.
Why did you want to learn Welsh?
I am learning Welsh because when someone is ill and in hospital, the ability to communicate is more important than ever and I believe that the local people should be able to receive treatment in their first language.
Where/how are you learning?
I have been learning using apps on my phone such as 'SaySomethinginWelsh' and 'Duolingo'. During the pandemic, I followed an online course with Learn Welsh Nant Gwrtheyrn. I also speak Welsh everyday with staff and patients at the hospital.
Are you getting a chance to practise/use your Welsh?
I use my Welsh with everyone who can speak the language! Obviously at work, but with my Welsh-speaking friends too.
What's your favourite Welsh word?
Currently, my favourite Welsh word is 'machlud' (sunset) because it is beautiful at this time of year.
Have you read any Welsh books/watched any Welsh TV? What's your favourite book or programme?
My favourite Welsh books are from the 'Amdani' series – which are books that are suitable for learners at all learning levels. One of my favourite Welsh-language programmes is the drama series 'Un Bore Mercher' with Eve Myles – she is one of my favourite actresses who has also learned Welsh!
What's your advice to others learning the language?
I would advise those who want to learn to practise on your own for about 10-15 minutes a day, as well as practising with Welsh speakers as much as you can, just go for it!
Describe yourself in three words!
Three words to describe myself? Committed, Enthusiastic and Welsh (of course!).