Ask Maddie Tracey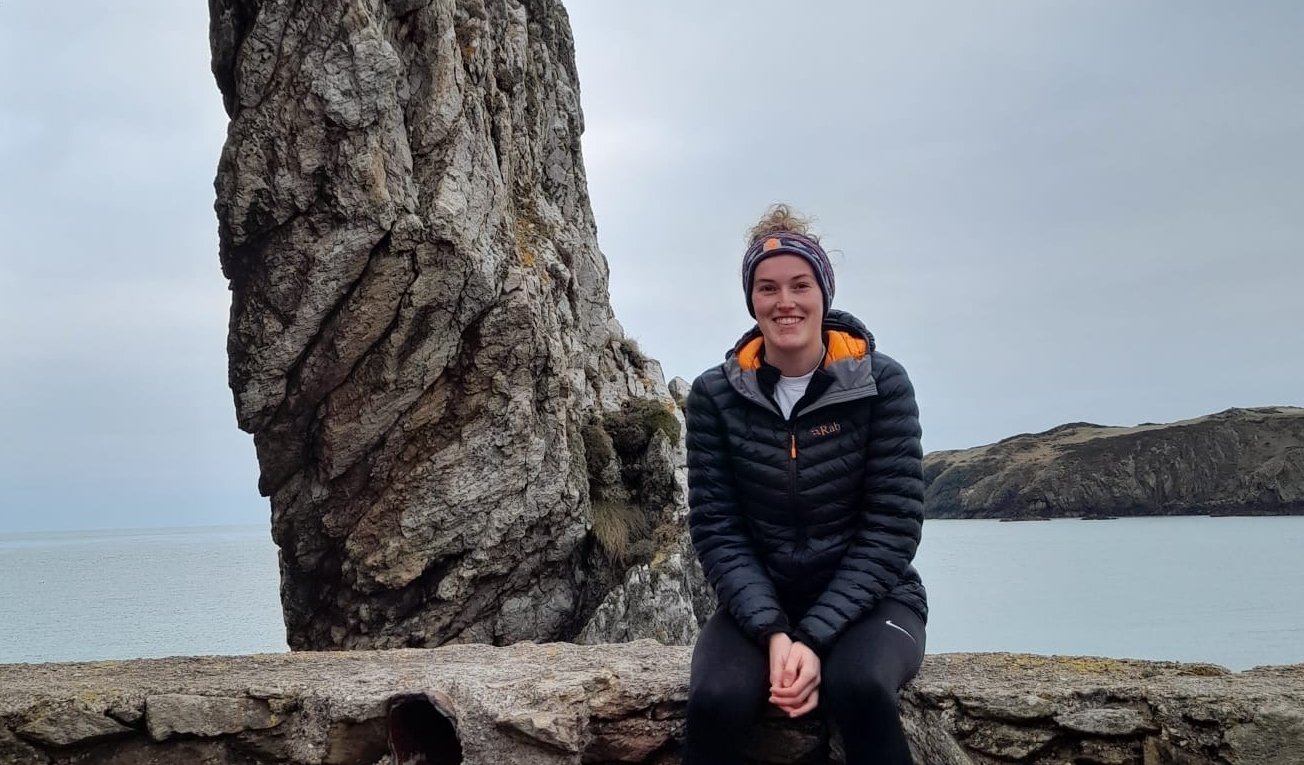 Here, we chat to Maddie Tracey.  Maddie is 23 years old and is following an Entry level Learn Welsh course for beginners with Learn Welsh Swansea Bay Region.
Where do you come from and tell us a little about your background?
I was born and brought up in Swansea and lived there until 2020, then I moved to Birmingham to study for my degree in Physiotherapy.  Growing up I went to an English-medium school, although I chose to do Welsh for one of my GCSEs and really enjoyed it.
Why did you want to learn Welsh?
I liked learning Welsh at GCSE level, and my partner's first language is Welsh, so I wanted to take lessons to become more confident in speaking, listening and conversing in Welsh.  Although I am currently studying in Birmingham, I plan to return to Wales after I graduate, and hope that learning Welsh will give me an advantage when applying for jobs in Wales.
What is learning in a virtual classroom like?
I enjoy learning in a virtual classroom.  I think the classes are run really well with good use of breakout rooms and screen share for PowerPoints.  Additionally, it has allowed me to follow the course remotely.
Do you speak Welsh outside the virtual classroom?
I try to engage in conversation and answer questions when I can, and I feel that the course has definitely improved my confidence.
What do you enjoy most about learning Welsh?
I enjoy the personal challenge of learning a new language.  Learning Welsh has also given me opportunities to meet new people, those on my course, and others through organised informal events.
Any advice for other young people who want to learn Welsh?
I would encourage other young people to learn Welsh as it enables personal growth and workplace development.  It is also a fun way to meet new people.
What do you think of the new initiative to offer Learn Welsh classes free of charge for young people between the ages of 18-25?
I think it is an excellent idea, it will make learning Welsh more accessible to people after they leave school.
Learning Welsh – what is the next step for you?
I have signed up to the Entry level Learn Welsh exam in June, then I want to continue to learn and attend another course later in the year.