Ask Susie Paice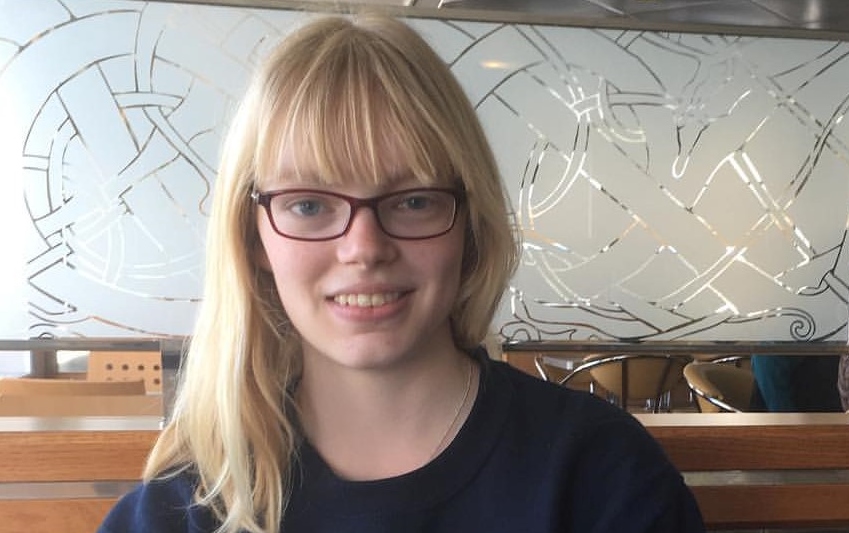 Here, we chat to Susie Paice.  Susie is 24 years old and follows an Intermediate level Learn Welsh class with Learn Welsh Cardiff.
Where do you come from and what is your background?
I come from Southampton originally and I've been living on the Isle of Wight for a while, but I have just moved to Cardiff, to study for my postgraduate degree course about second language acquisition at Cardiff University.
How did you come across Welsh?
I first came across Welsh when I was on holiday with my father in Aberporth, west Wales.  I remember reading Welsh on the hotel menu at breakfast each morning.  
Why did you want to learn Welsh?
I became interested in learning Welsh when I was searching for a university course, and a Celtic Studies course sounded interesting.  I ended up learning Scottish Gaelic at Aberdeen University, but eventually began learning Welsh when I moved to Aberystwyth for a year.
What do you enjoy most about learning Welsh?
I enjoy meeting new people through the course.  Having weekly classes has been a great way of keeping in touch with the real world during the pandemic.
Do you have any advice for Welsh learners?
Meet people through Welsh – there are plenty of opportunities to take part in events run by the National Centre for Learning Welsh.  Also, look for podcasts, tv shows or radio programmes you enjoy listening to or watching, as this will help you to stay interested in the language, and remember new words or grammar you have learnt.
What do you think of the new initiative to offer learn Welsh courses free of charge for young people between the ages of 18-25?
I think it's a great idea.  It could attract people who would like to try learning Welsh, but are worried that they can't commit their time.  As the course will be free, they might be more willing to give it a go, and hopefully fall in love with Welsh as a result!
Learning Welsh – what's next?
Now that I have moved to Cardiff, I'm going to make an effort to find people to speak Welsh with.  I also hope to attend an Advanced level Learn Welsh class in September.