Australian conductor learns Welsh during lockdown from the Netherlands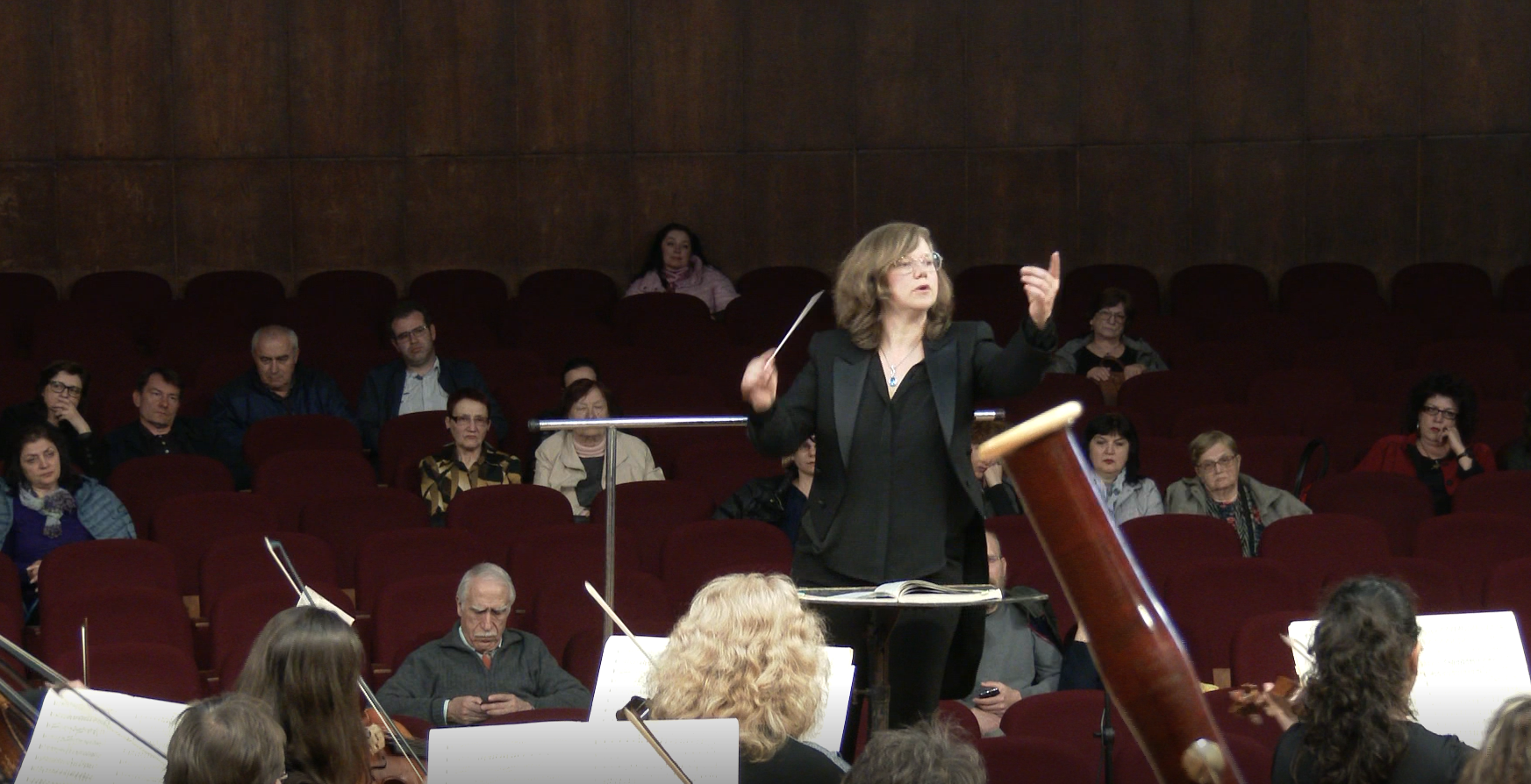 A conductor who's originally from Australia but now lives in the Netherlands, decided to learn Welsh last year and has fallen in love with the language and its history.
Jen Bailey already spoke eight languages but decided to add Welsh to her list and began by using Duolingo.  Jen then signed up to Learn Welsh lessons and now attends an Intermediate level course with Learn Welsh Swansea Bay Region, which is run by Swansea University on behalf of the National Centre for Learning Welsh. 
Jen grew up on a farm in Wheatbelt, Western Australia and remembers reading 'The Grey King' by Susan Cooper, which is set in Wales, as a child;
''From a young age, I was intrigued by Welsh and I'm thrilled that I am now in the process of learning the language.  It's a wonderful time to learn Welsh online and I make the most of every opportunity to practice speaking Welsh by attending virtual coffee mornings, cooking sessions and much more.''
Jen's career has taken her all over the world and before settling in the Netherlands, she lived in America, France, Germany, Czech Republic, Libya, Scotland and England.  As a result, she's learnt many languages and has good advice for anyone interested in learning Welsh;
''It's hard to use any language if you're only familiar with a few words.  My advice would be to go for it and use your Welsh as much as possible!  Sign up to a course with www.learnwelsh.cymru, read as much Welsh as you can and keep in touch with other learners.''
Jen's musical life has seen her conduct university orchestras, bands and choirs in countries far and wide.  Since the start of the Coronavirus pandemic, Jen has turned her hand to teaching music online, and learning Welsh in her spare time.
Jen says;
''Lockdown has been difficult for musicians as orchestras have stopped rehearsing and performing, and making plans for the immediate future has been impossible.  I'm glad to have been able to use this time to learn Welsh and get to know some of the wonderful tutors who clearly love what they do.''
Jen's tutor, Catherine Davies-Woodrow said;
"Jen is an absolute joy to teach.  Her colourful character and flair for languages shines through in our Zoom sessions, and it's obvious to me that she will soon go on to become fluent and add Welsh to her repertoire! It's heart-warming to see the appeal of the Welsh language all around the world."