Blackwood store owner embraces Welsh language
A furniture store owner from Blackwood is enjoying speaking Welsh with his customers after he signed up for his beginner's course last year.
Huw Edwards, Director of Tidal's Store Limited on Blackwood's high street, attends a weekly two- hour course with Learn Welsh Gwent, which is run by Coleg Gwent on behalf of the National Centre for Learning Welsh. The class is held with tutor, Beth Harrington at the Usk Rural Life Museum and Huw hopes to follow a further course next year.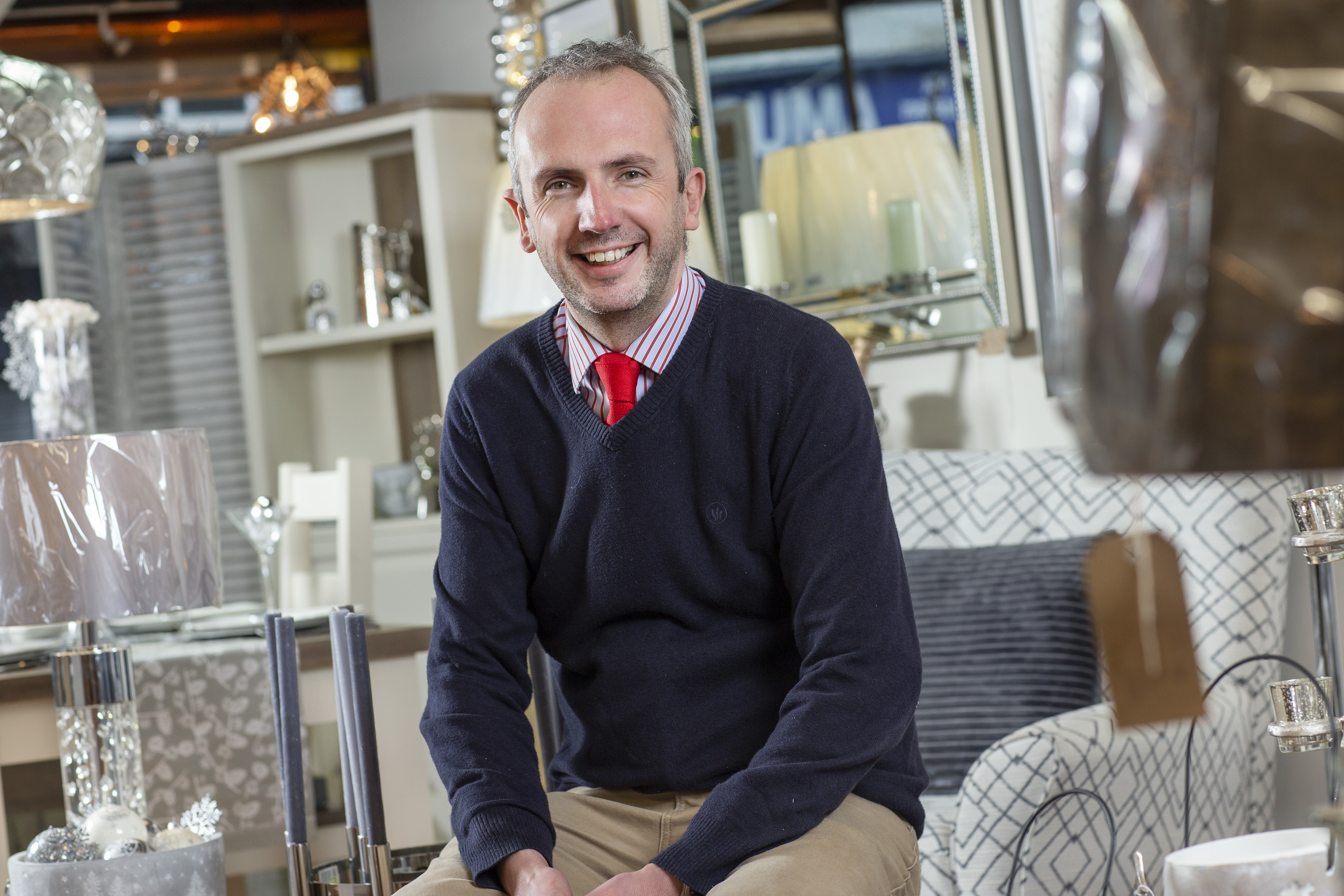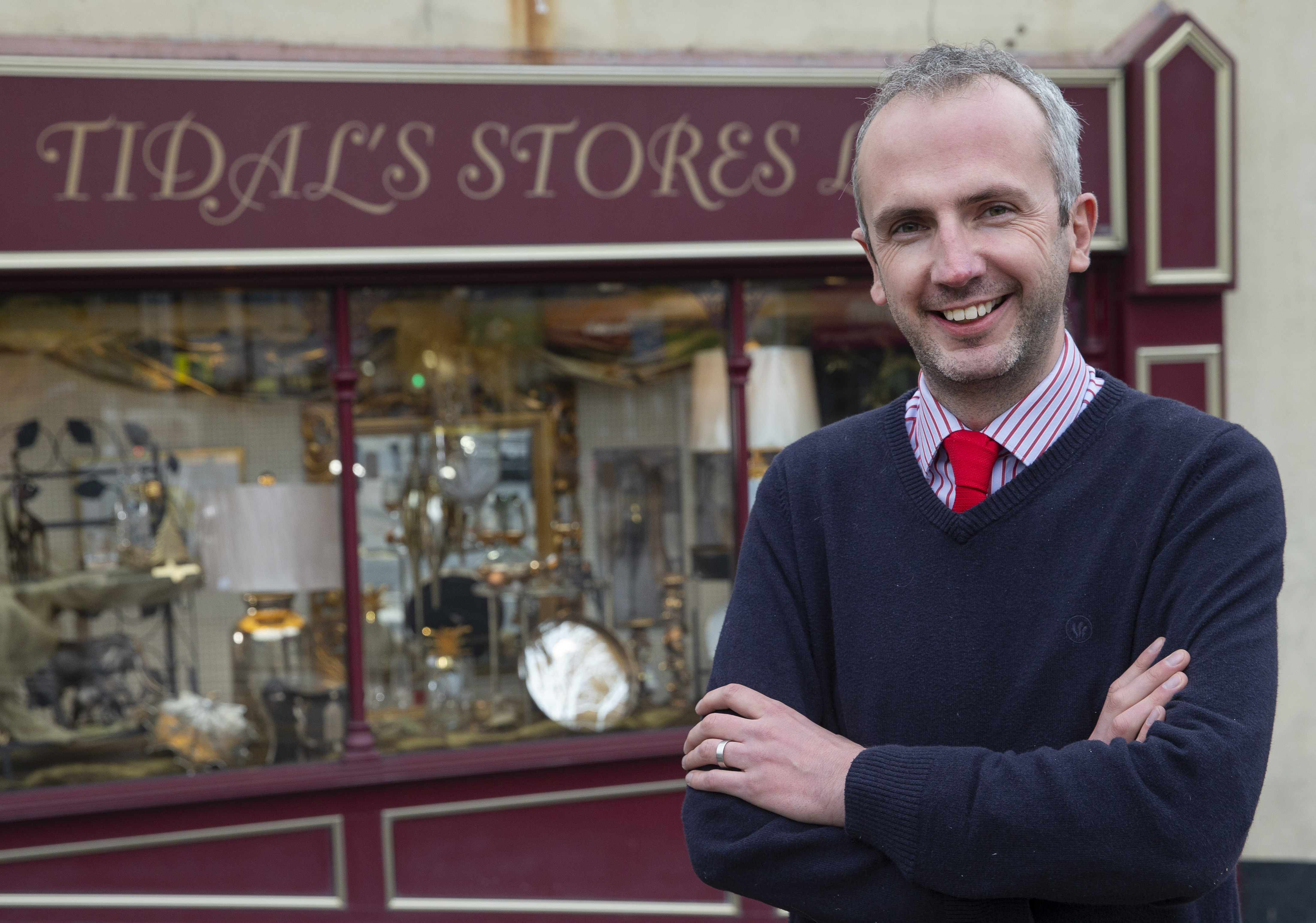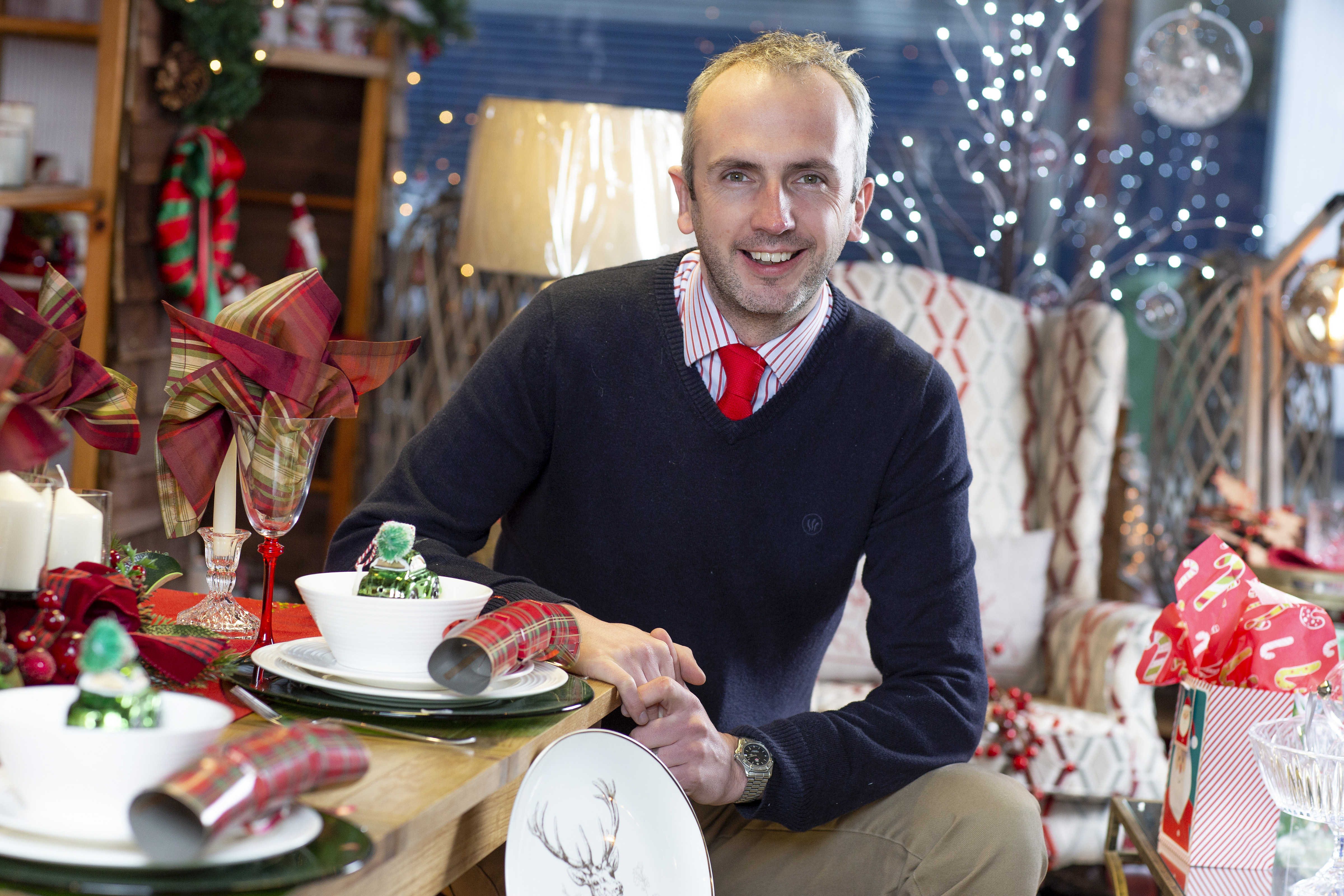 Originally from Blackwood, Huw spent over 15 years living in Berkshire with his wife, Zoe, working in the hotel industry. Huw's parents owned Tidal's Store and once they decided to retire, Huw and Zoe moved to Wales to take over the business and continue with the family tradition of selling furniture.
Members of Huw's family who speak fluent Welsh, including his niece, nephew, brother-in-law and aunt, former National Poet for Wales, Gillian Clarke, encouraged him to take up lessons. Huw was also keen to speak Welsh with store customers.
Working in the store gives Huw an opportunity to expand on his conversational Welsh and as the course has progressed, he's gained confidence and is delighted to provide customers with an opportunity to speak Welsh.
Since returning to Wales after living away, Huw has seen a change in attitude towards the use of the language in the area:
''When I was growing up, Welsh wasn't as prominent as it is today in south east Wales and I chose French over Welsh when it came to deciding my GCSE options. But as the number of Welsh language medium schools in the area has increased, I've certainly noticed the language is being used more in Blackwood.''
Attending Welsh lessons and walking in the Brecon Beacons in his spare time helps Huw switch off from a busy lifestyle, although learning the language has presented a few challenges along the way. Huw explains:
''The main challenge has been mutations! Soft, nasal and aspirate, and time to practise of course. But encouragement from the tutor and fellow learners and using different Welsh 'apps' outside the classroom has been invaluable.  There are also extra study day courses available, therefore I would encourage anyone interested in learning Welsh to go for it - practise as much as possible and make the most of the additional support available.''