Cardiff Metropolitan University staff sign up for 'Work Welsh'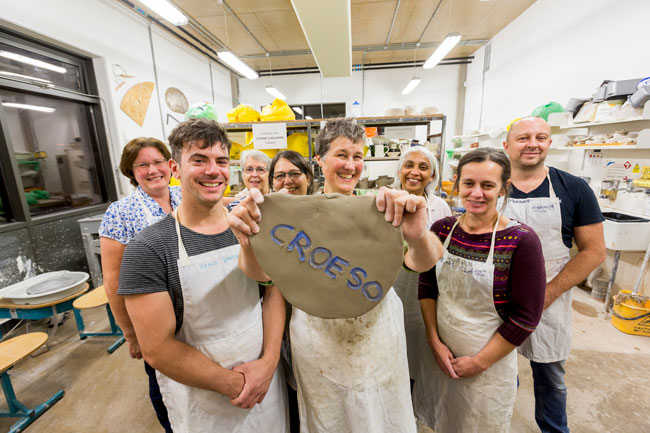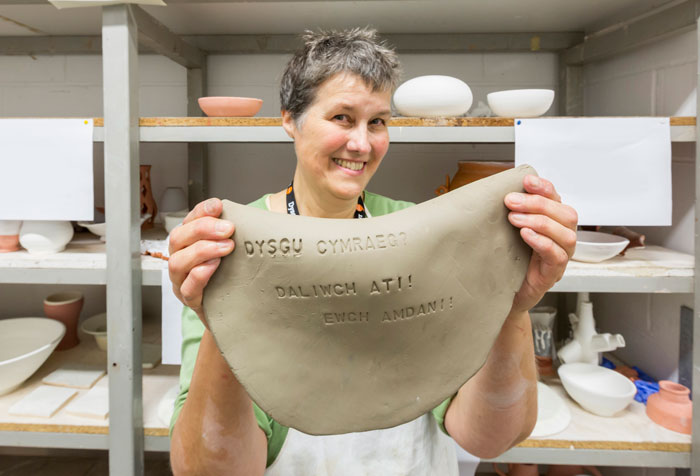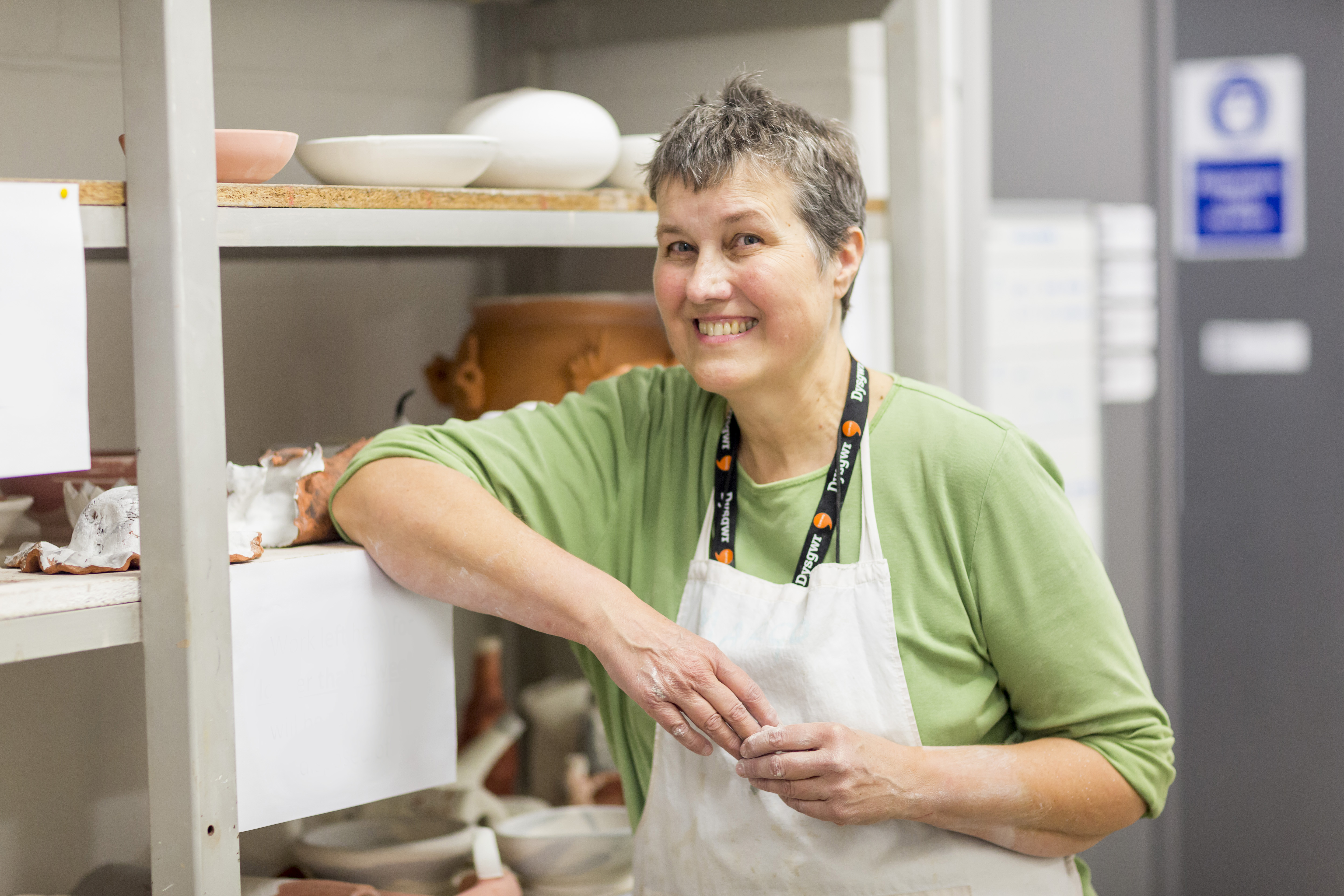 Cardiff Metropolitan University staff have embraced the 'Work Welsh' programme run by the National Centre for Learning Welsh and it is hoped more staff than ever will use Welsh at their workplaces on university campuses as a result of the programme.
The Work Welsh programme in Higher Education is co-ordinated by the Coleg Cymraeg Cenedlaethol in eight universities.  So far, 400 members of staff within the Higher Education sector are part of the programme, including 80 from Cardiff Metropolitan University.
Among the 80 members of staff is Pro Vice Chancellor Student Engagement, Professor Jacqui Boddington.  Dr Boddington has registered on the programme, which includes online, intensive and residential courses and support for employers.  She attends a Welsh class for beginners at the university's Llandaff campus together with other learners. 
The university's Vice Chancellor, Professor Cara Aitchison has also received one-to-one Welsh lessons to improve her skills.
Cardiff Metropolitan University Vice Chancellor, Professor Cara Aitchison said:
"The Welsh language plays a central role in the university's long term strategy.  We have committed to increase our Welsh provision substantially during the next few years and to build on the experience of our Welsh medium students on both campuses.  The Work Welsh programme plays a vital role in achieving our vision as we prepare to increase the number of academic and administrative staff who speak Welsh.  I'm thrilled that so many colleagues have registered on the programme this year and I wish them well with their studies."
The university has extended the programme to include additional elements to further enhance Welsh language skills. 
Informal activities are held on both Llandaff and Cyncoed campuses including a 'Clwb Coffi a Chlonc' coffee and chat club, a club to discuss Welsh culture, a 'grammar geeks' club, a buddy scheme and Welsh Learner of the Year competition. 
In addition, a challenge is given to each learner to complete a 10 hour Welsh in the Workplace personal project in order to improve their use of the language. 
The learners who have enrolled on the programme include academic and administrative staff from departments including Finance, Careers, Library, Conference Services, Student Services, Residential Halls, the Registry and Reception.  Some are from Wales whilst others are from England, Scotland, Ireland, Greece, Austria, Spain and Germany.
Margo Schmidt, a Ceramic Tutor with Cardiff's Open Art School has lived in different countries over the years, but half her family originate from Wales and the other half from Germany.  She attends a Foundation level 2 Welsh course on the Llandaff campus:
"I work in the arts, and in order to fully appreciate Welsh arts it is vital to have an understanding of the Welsh language.  With my basic Welsh, I was happy to contribute to the Cardiff Eisteddfod's Visual Art Committee.  I teach many people to work with clay and I want to be able do this through the medium of Welsh.  I want to help Welsh-speaking students to feel confident to come and study at Cardiff's Open Art School.''
As part of the Work Welsh programme, residential courses are offered to learners who have reached Intermediate level, in four locations across Wales.  Learners from Cardiff Metropolitan University will focus on gaining confidence and strengthening their skills on one of these courses, held in Nant Gwrtheyrn, the specialist language centre on the Llŷn Peninsula. 
Efa Gruffudd Jones, Chief Executive of the National Centre for Learning Welsh added:
''We're very pleased the Work Welsh programme has received such positive feedback among Cardiff Metropolitan staff and we wish those learners who have registered on the programme this year well.  I'm sure the programme will enrich the Welsh community that exists within the university and make a difference to the confidence of staff.  I'm confident the learners will be able to put their new skills into practice and offer a bilingual service to students after completing the programme.''
Photo description
Margo Schmidt, Ceramic Tutor with Cardiff's Open Art School and some of her students.