Why learning Welsh is important to Dionne...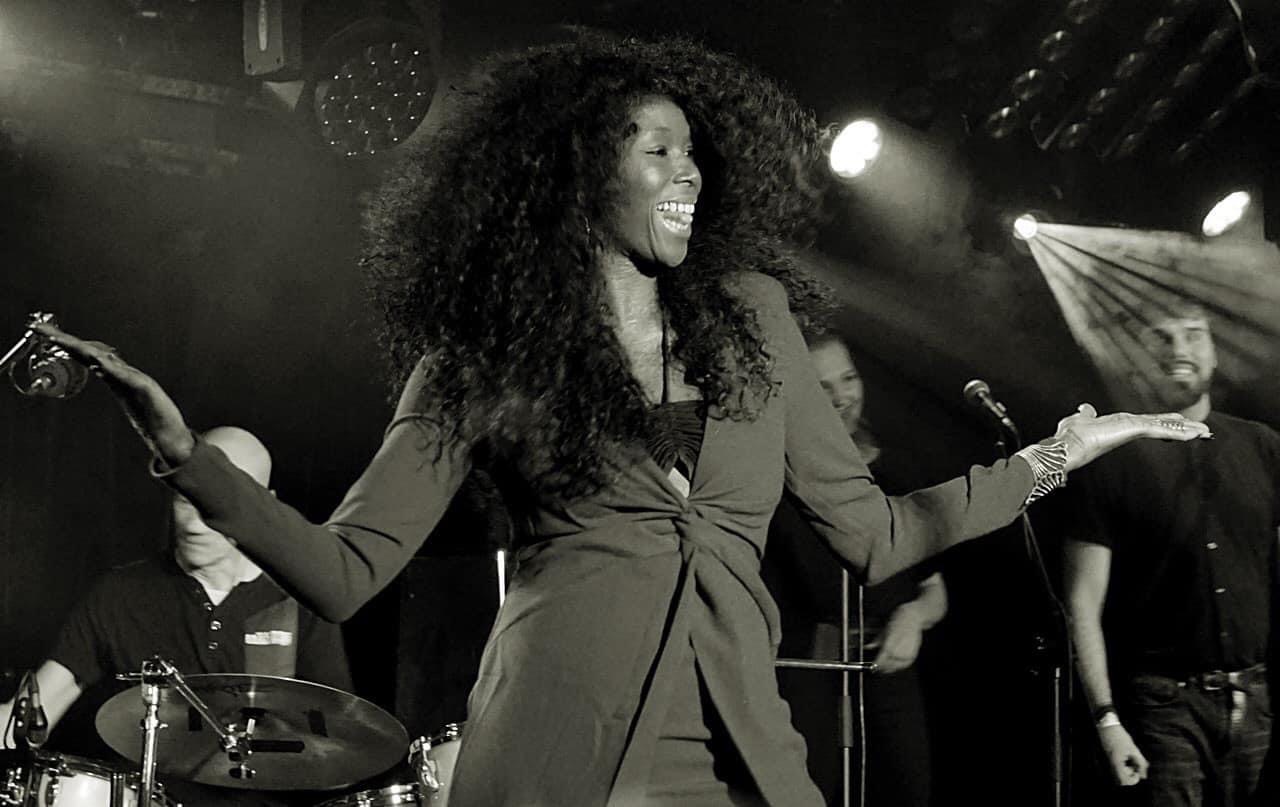 Singer/songwriter Dionne Bennett has started learning Welsh in a virtual classroom with Learn Welsh Gwent.  Dionne will be posting regular 'vlogs' about her experiences. Find out more about Dionne here...
Tell us a bit about your background.
My name is Dionne Bennett and I'm a multi-genre vocalist, specialising in the musical forms of Afro culture. I started my career in musical theatre with "The Official Blues Brothers", which toured throughout Europe for 18 months.  From then on, I've worked with many producers and songwriters and have released numerous tracks with critical and commercial success.
Why did you want to learn Welsh?
Learning Welsh is important to me.  As a Welsh singer/songwriter who is black, I want to be able to sing and write in Welsh.  I would like to be able to break down barriers and stereotypes of being a black Welsh woman.  I would also love to be able to play and produce music of black origin multi-lingually, as well as increase my job opportunities, my knowledge and understanding of traditional welsh culture and musical forms.
What's it like learning in a 'virtual classroom'?
I'm really enjoying the experience of learning in a virtual classroom.  It's a fun and relaxed atmosphere, and a convenient way to learn.  Being in your own home you feel much more confident about joining in and participating in group activities. You also feel less self-conscious about making mistakes and answering questions.
What are you enjoying most about learning Welsh?
So far I'm enjoying learning the correct pronunciations of words. Living in Wales and having many close friends who are Welsh speakers, I am familiar with Welsh being spoken to me, but have always struggled with the accent.
Are you getting a chance to use your Welsh outside the classroom?
Fortunately for me, I have many friends who are first language Welsh speakers so I'm getting real life practice and the chance to use what I've learnt every day.  This is very helpful as I know that Welsh speakers from the North and South have slightly different ways of saying things.
What's your favourite Welsh word?
My favourite Welsh word at the moment is 'smwddio'. I just think it's a great word for ironing!!! 
Do you listen to any Welsh bands?
Yes. I love Welsh music. I used to run an a cappella Welsh hip hop choir called 'Hard Côr' for the Wales Millennium Centre, fusing traditional Welsh folk songs with beatboxing/hip hop beats. I have also played with Welsh-speaking bands, Super Furries, Y Peth and members of Catatonia. 
What's your advice for other people learning Welsh?
To be yourself and ask about phrases and questions that relate personally to yourself. To be able to connect the language with your everyday life, it becomes easier and a more enjoyable way to start using your "taught welsh" more naturally.
You're working with the National Eisteddfod on a new music project – can you tell us a little about it?
The project I'm working on is a fantastic way to show the different backgrounds that make up modern Wales. It will highlight and showcase diversity and hopefully create sustainable pathways and more work for black artists in the future, using the medium of Welsh to showcase their art forms and to feel included. 
Describe yourself in three words!
Fearless, happy, determined!!!