Learn more about Mared McAleavey, Chief Curator of Historic Rooms at Amgueddfa Cymru – National Museum Wales
1. Where do you come from and what is your background?
I'm originally from Deiniolen, a village which developed as a result of the slate industry, but I now live in Cardiff.

2. How did you start working in the heritage sector?
I studied an MA in Ethnological Studies, which was run jointly by Cardiff University's School of Welsh and St Fagans National Museum of History.  This course sparked my interest in museums, and after six months working at the National Slate Museum in Llanberis, during which time I researched the social history of the Fron Goch row of terraced houses, I was offered a job as a curator at St Fagans, and I'm still there now!

3. What is the best thing about your work?
No two days are the same and I enjoy working with people, from school children, students, researchers and artists, to social groups and volunteers. We give them access to our collections, which vary from the smallest objects to the historical buildings themselves, and it's great to see them make their own interpretations and use the collections creatively.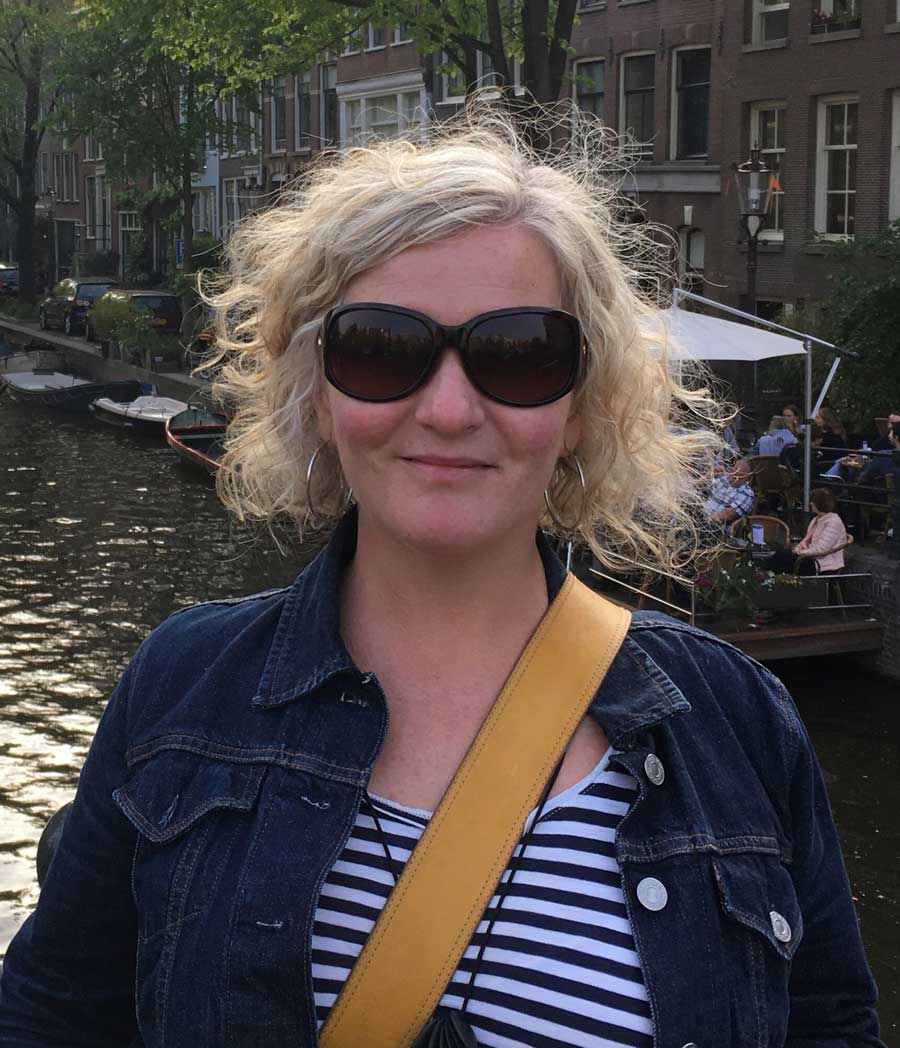 4. What is your favourite object/building amongst the Museum sites, and why?
Fron Haul Terrace at the Slate Museum is very close to my heart because these were the first buildings I researched and furnished during my career at the Museum. I'm also very fond of Llainfadyn, a small holding which has been relocated from Rhostryfan to St Fagans.

5. When and where do you use your Welsh?
I use my Welsh every day at work, with my friends and at home with my family.

6. What is your favourite and least favourite thing?
I like spending time with my family and friends.
I hate slugs, as there were so many in one of the houses I lived in during my time in college, and I've disliked them ever since!

7. What do you enjoy doing in your spare time?
I love being out in the fresh air, and enjoy walking with the family. I'm looking forward to being able to go camping once the weather improves.

8. What is your favourite Welsh book?
My favourite Welsh book is Un Nos Ola Leuad by Caradog Pritchard, a story based in the slate mining area.

9. What's your favourite Welsh word?
'Mwddrwg' which means 'Mischievous one'

10. Do you have any advice for Welsh learners?
Don't be afraid of speaking Welsh, even though it might only be a few words here and there. Everyone will support and help you.

11. Describe yourself in three words
Kind, inquisitive, friendly.