'Who will get it, I wonder?' Ceredigion couple discover Welsh note from 1960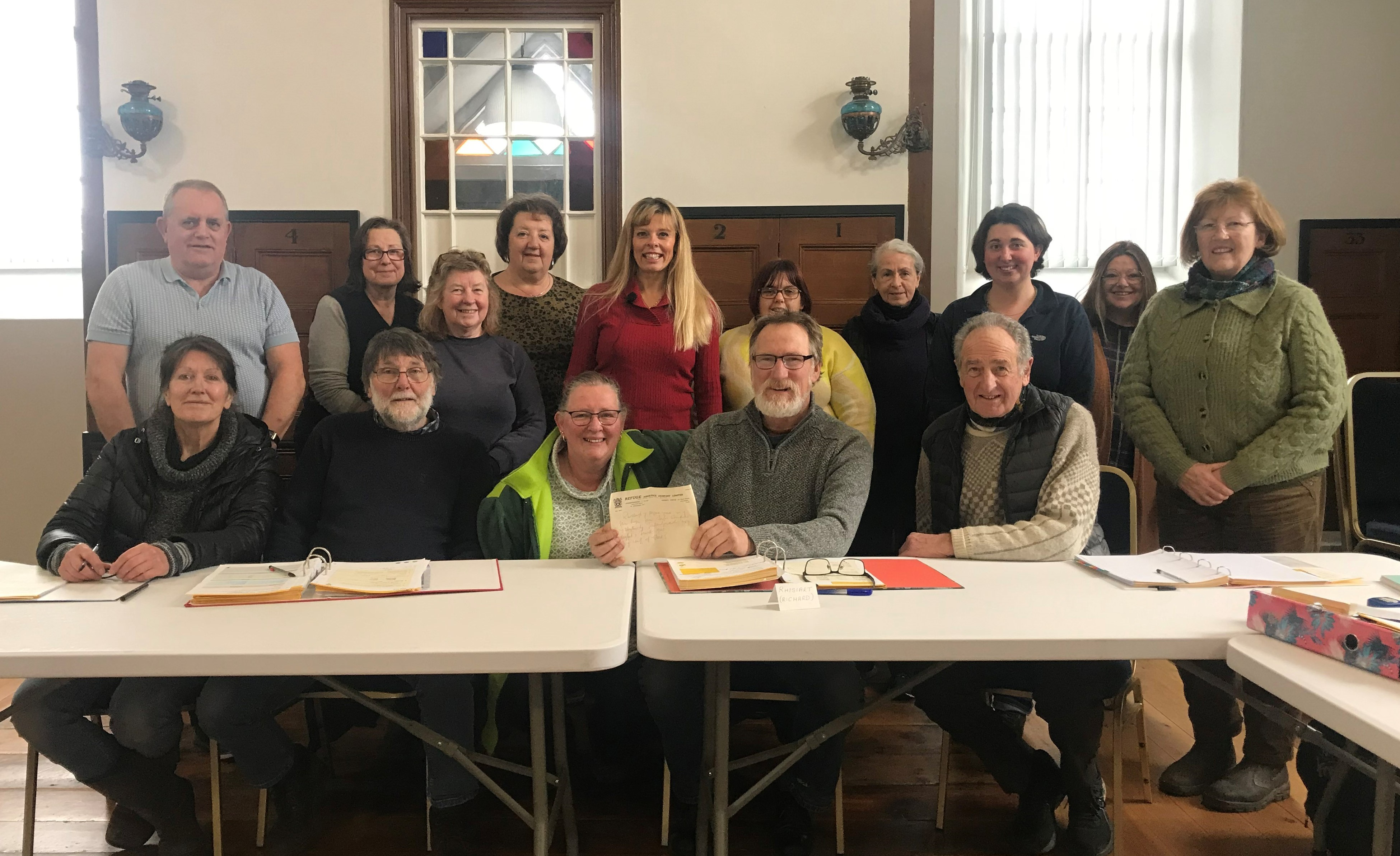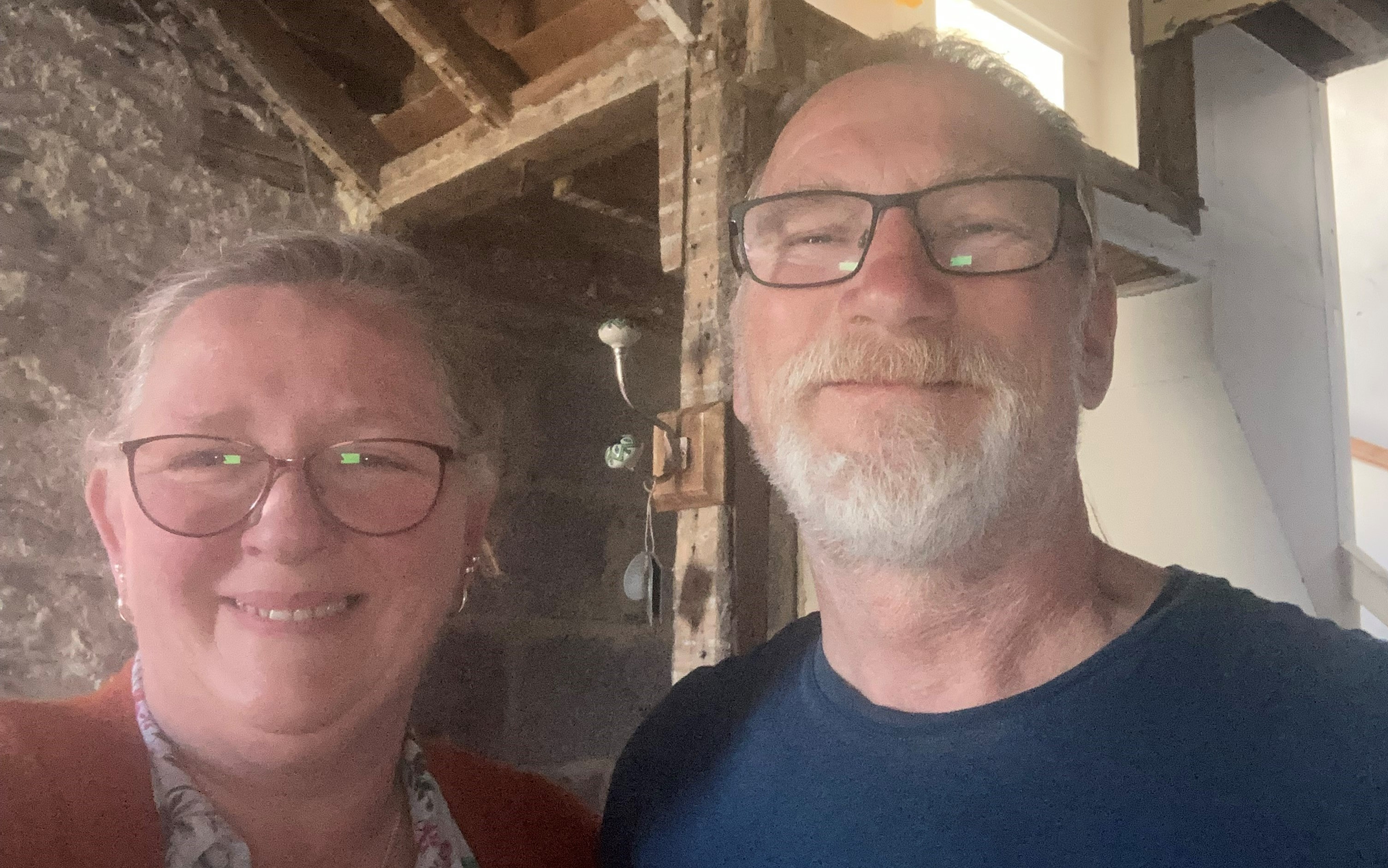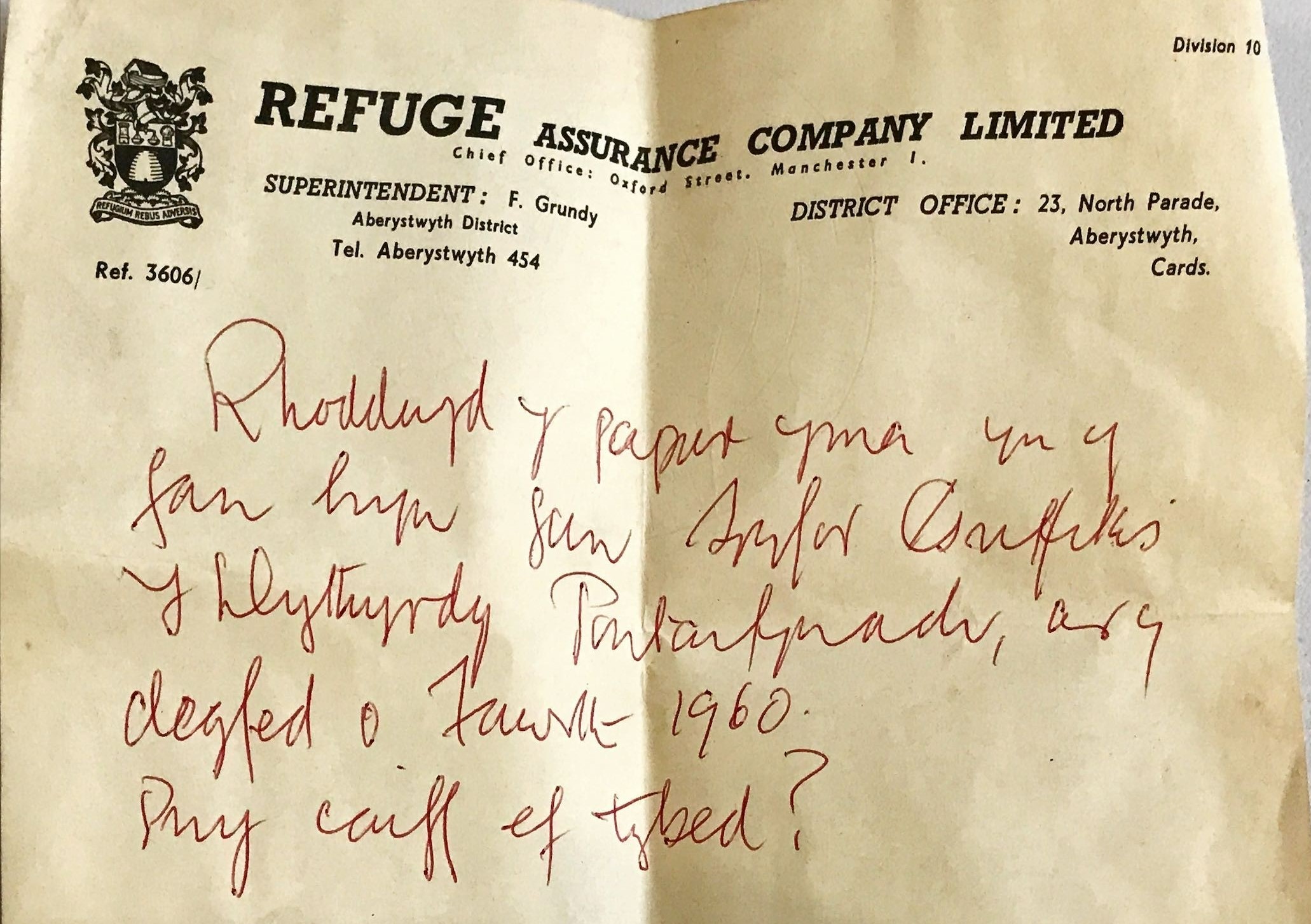 Two Welsh learners from Ceredigion were surprised to find a note left by late author and postmaster, Trefor Griffiths, under the stairs of their new home.
Richard and Tracy Ward, originally from London, were renovating the former post office in Devil's Bridge, when they found the note, dating back to 1960.  They decided to take it into their Learn Welsh class, and asked their tutor to translate it.
Richard and Tracy are following a beginners' course with Learn Welsh Ceredigion-Powys-Sir Gâr, which is run by Aberystwyth University on behalf of the National Centre for Learning Welsh.  Their tutor, Zoe Pettinger, translated the note, which said 'Pwy caiff ef, tybed?' -  'Who will get it, I wonder?'
The Welsh class managed to get in touch with Trefor Griffiths' daughter, Nerys Hughes, who lives in Ruthin.  She confirmed that her father had written a book about the people of Devil's Bridge in 1975, called 'Hapus Dyrfa.'  Richard, Tracy and the rest of the class are looking forward to reading the book and to welcoming Nerys to class one day.
Nerys was thrilled that the note had reached the Welsh class, and plans to visit soon:  ''As a family, we have been delighted with this story.  It was emotional and special to see my father's handwriting in the note.  Well done Richard and Tracy for taking the note to class.  I can't wait to talk to them about my father, the old post office and Devil's Bridge back in the 1960s.''
Learn Welsh tutor, Zoe Pettinger added:  ''It has been wonderful to see the interest shown in this story by the class.  I think Trefor Griffiths would be proud to know that his note fell into the hands of an enthusiastic Welsh class of 28 in Devil's Bridge!  I can't wait to welcome Nerys to class and hear what she has to share with us all.''
Richard and Tracy moved from London to Devil's Bridge two years ago and believed that learning Welsh was the best way of getting involved in village life.
Richard says:  ''We wanted to be part of the community, therefore signing up to a Welsh class was an easy decision.  We now speak to neighbours in Welsh, I'm involved with the community council, and Tracy holds local sewing workshops and works at the village's chocolate shop.''
New Welsh courses will be starting in September.  For more information, please go to learnwelsh.cymru
Images: the Learn Welsh class in Devil's Bridge, Tracy and Richard Ward and the note left by Trefor Griffiths.