Residential courses
Residential courses to build confidence and improve language skills
Watch the video below to see real learners' experiences attending the residential courses at Nant Gwrtheyrn.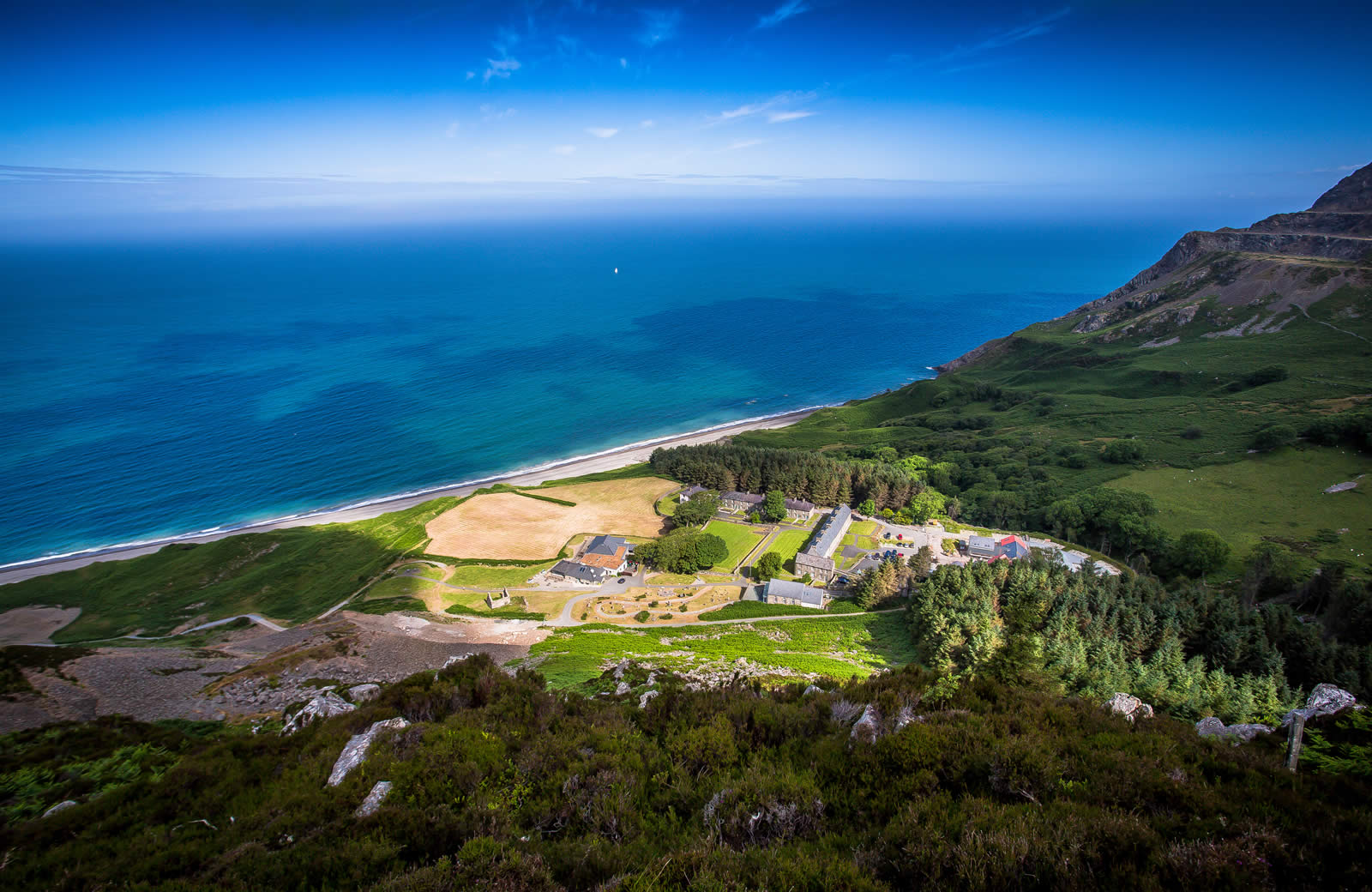 The five-day residential courses are held in four locations across Wales - Nant Gwrtheyrn Residential Centre on the Llŷn Peninsula, Llechwedd Hall in Bridgend, Coed y Mwstwr, Pencoed and Cardigan Castle- and can be tailored to meet the needs of different sectors and types of work.
The residential courses offer a unique opportunity to immerse yourself in a Welsh environment and include meals, accommodation and all learning resources.
Please find the dates for 2018 - 2019 courses below:
If you would like to send employees on this course, please register as an employer by downloading and complete this form and email it to workwelsh@learnwelsh.cymru
DYDDIAD Y CWRS / COURSE DATE
LLEOLIAD / LOCATION
LEFEL / LEVEL
NIFER Y LLEFYDD AR OL AR Y CWRS / SPACES REMAINING ON THE COURSE 
AWST / AUGUST
20/8/18 - 24/8/18
Nant Gwrtheyrn 
UWCH
15
MEDI / SEPTEMBER
17/9/18 - 21/9/18

Nant Gwrtheyrn 

FULL 
HYDREF / OCTOBER
1/10/18 - 5/10/18

Nant Gwrtheyrn 

CANOLRADD
15
8/10/18 - 12/10/18

Nant Gwrtheyrn 

UWCH 
15
15/10/18 - 19/10/18

Nant Gwrtheyrn 

CANOLRADD
15
15/10/18 - 19/10/18
Castell Aberteifi
CANOLRADD
12
22/10/18 - 26/10/18

Nant Gwrtheyrn 

UWCH
FULL
TACHWEDD / NOVEMBER
5/11/18 - 9/11/18

Nant Gwrtheyrn 

CANOLRADD
15
12/11/18 - 16/11/18

Nant Gwrtheyrn 

UWCH
15
12/11/18 - 16/11/18
Pen-y-bont ar Ogwr
UWCH
12
19/11/18 - 23/11/18

Nant Gwrtheyrn 

CANOLRADD
15
26/11/18 - 30/11/18

Nant Gwrtheyrn 

CANOLRADD
15
26/11/18 - 30/11/18
Castell Aberteifi
UWCH
12
RHAGFYR / DECEMBER
3/12/18 - 7/12/18

Nant Gwrtheyrn 

CANOLRADD
15
3/12/18 - 7/12/18
Pontypridd
UWCH
12
10/12/18 - 14/12/18

Nant Gwrtheyrn 

UWCH - GLOYWI
15
10/12/18 - 14/12/18

Nant Gwrtheyrn 

UWCH
15
10/12/18 - 14/12/18
Castell Aberteifi
CANOLRADD
12
IONAWR / JANUARY
21/01/19 - 25/01/19

Nant Gwrtheyrn 

UWCH
15
21/1/19 - 25/1/19
Castell Aberteifi
UWCH
12
CHWEFROR / FEBRUARY
11/2/19 - 15/2/19

Nant Gwrtheyrn 

CANOLRADD
15
18/2/19 - 22/2/19

Nant Gwrtheyrn 

UWCH
15
18/2/19 - 22/2/19
Castell Aberteifi
CANOLRADD
12
18/2/19 - 22/2/19
Pen-y-bont ar Ogwr
CANOLRADD
12
25/2/19 - 1/3/19

Nant Gwrtheyrn 

CANOLRADD
15
MAWRTH / MARCH
4/3/19 - 8/3/19

Nant Gwrtheyrn 

UWCH
15
11/3/19 - 15/3/19

Nant Gwrtheyrn 

CANOLRADD
15
11/3/19 - 15/3/19
Pen-y-bont ar Ogwr
UWCH
FULL
18/3/19 - 22/3/19

Nant Gwrtheyrn 

UWCH - GLOYWI
15