Enjoy your Welsh
Alongside our popular Learn Welsh courses, which include free online taster courses, you can enjoy using and practising your Welsh by taking part in a range of informal learning opportunities.
Your local course provider will hold different activities during the academic year, from coffee mornings and book clubs, to quizzes, gigs, eisteddfod competitions and walking tours.
The National Centre for Learning Welsh also works with different partners, including the Mentrau Iaith language initiatives, to offer activities and events for Welsh learners.
On this page you'll find lots of other ideas for using your Welsh - whether it's listening to Radio Cymru or watching S4C, reading one of the 'Amdani' series of books for Welsh learners, or taking part in our 'Siarad' programme.
Mwynhewch - enjoy!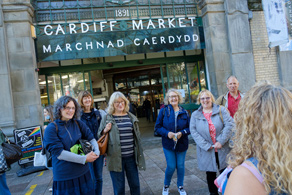 Listening and watching
Why not enjoy using your Welsh by watching Welsh programmes on S4C or listening to BBC Radio Cymru?
S4C have an online channel for learners, as part of their on-demand service, Clic. Learners can use English subtitles or simplified Welsh subtitles when watching the programmes. S4C also broadcast programmes for Welsh learners every Sunday morning, including a simple Welsh language news programme.
BBC Radio Cymru have a weekly podcast called 'Pigion', which is suitable for more advanced learners. 
Learn Welsh Gigs
Enjoy watching these music gigs, with Welsh legend, Dafydd Iwan, and Gwyneth Glyn.
Mewn Cymeriad introducing...'Cymraeg - What a Journey!'
This specially-commissioned one-person show will give you a whistle-stop tour of the Welsh language.
Reading
You can practise by reading Welsh-language books, magazines and websites. You can read news items, features and interviews on the BBC Cymru Fyw website. Use the VOCAB button for English translations. There's also online news magazine Golwg360 and the parallel.cymru website, which publishes interesting Welsh and English articles, side by side. You can also try the blog pages on the National Museum Wales and The National Library of Wales websites.
Click here to read more about Amdani – Learn Welsh Festival of Reading, and to view all books in the Amdani series.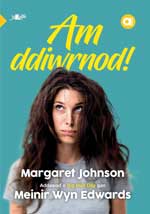 The 'Amdani' series of books is a series for Welsh learners. They are available to buy in Welsh book shops and on gwales.com.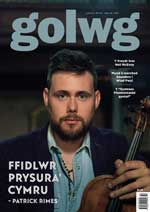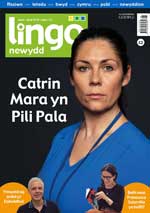 Lingo Newydd is a magazine for Welsh learners which offers easy-to-read articles, features, news as well as vocabulary lists.
'Mentrau Iaith' - language initiatives
Theatr Genedlaethol Cymru
Welsh Centres and Societies
Learning Welsh outside Wales