Work Welsh 2021 Award: Foundation+ Level Learner who makes the Best Use of Welsh for Work purposes
WINNER: Eirini Sanoudaki, Work Welsh Higher Education Scheme Learner (Bangor University)
Eirini has been learning Welsh for several years and is now an experienced speaker. She runs teaching sessions with University students through the medium of Welsh or bilingually, and supports colleagues who are learning Welsh. She communicates with everyone at work in Welsh, and emails in Welsh or bilingually. She has succeeded in raising the profile of Welsh within the School of Languages, Literatures and Linguistics, inspiring other Schools to follow her good example. She supervises Welsh-medium post-graduate students, and has talked about her research in the Welsh media. Due to her research in bilingualism, she has run workshops with families on raising awareness of the benefits of bilingualism for children with learning disabilities. Through her success and use of the Welsh language in every aspect of her life and work, she has inspired many people.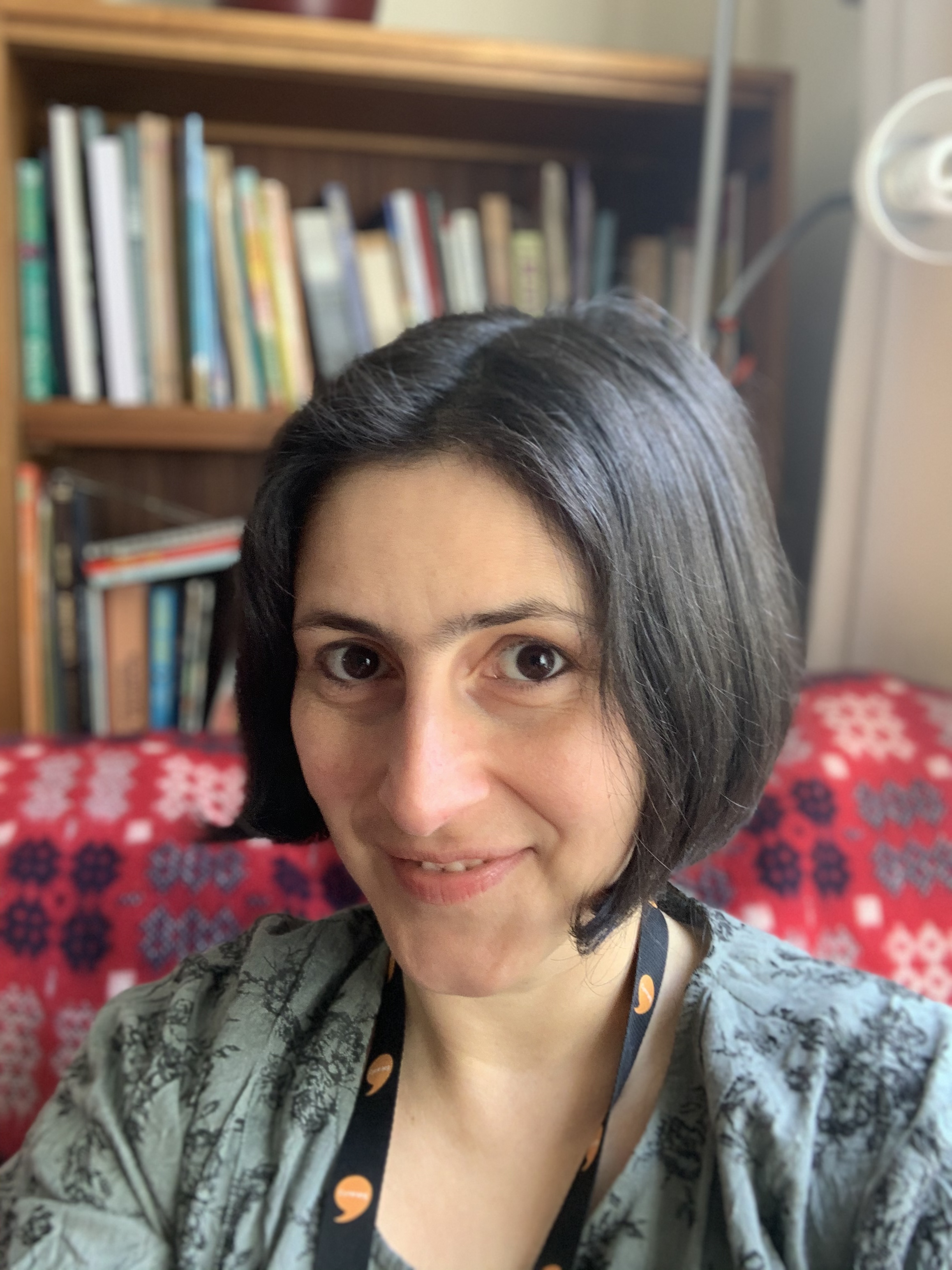 2nd: Alison Newby, Work Welsh Ceredigion County Learner
Alison is currently studying Welsh at Advanced level through the Work Welsh Scheme, with the aim of increasing her use of Welsh in her professional life. Alison is a Numeracy, Literacy, and Business Tutor, and can now provide observation reports bilingually and offer feedback to learners in Welsh. She is currently working on ensuring all her presentations are bilingual, including highlighting key terminology in Welsh. Alison is a Ceredigion Training Welsh Champion, she authored the Welsh Language Action Plan, and she has led the work of developing induction resources and run inspections of the centre and their key documents in accordance with Welsh Language Standards.
3rd: Michael Simmonds-Dickens, Work Welsh Higher Education Scheme Learner (Cardiff University)
Michael attends an Intermediate level class as part of the Work Welsh in Higher Education Scheme. Over the past year, he has been increasingly using Welsh in his role. He emails colleagues through the medium of Welsh, and responds to enquires from Welsh language students through the medium of Welsh. He also helps with applications by translating correspondence and paper work, and supports another team's work completely through the medium of Welsh.