Ask Ewan Smith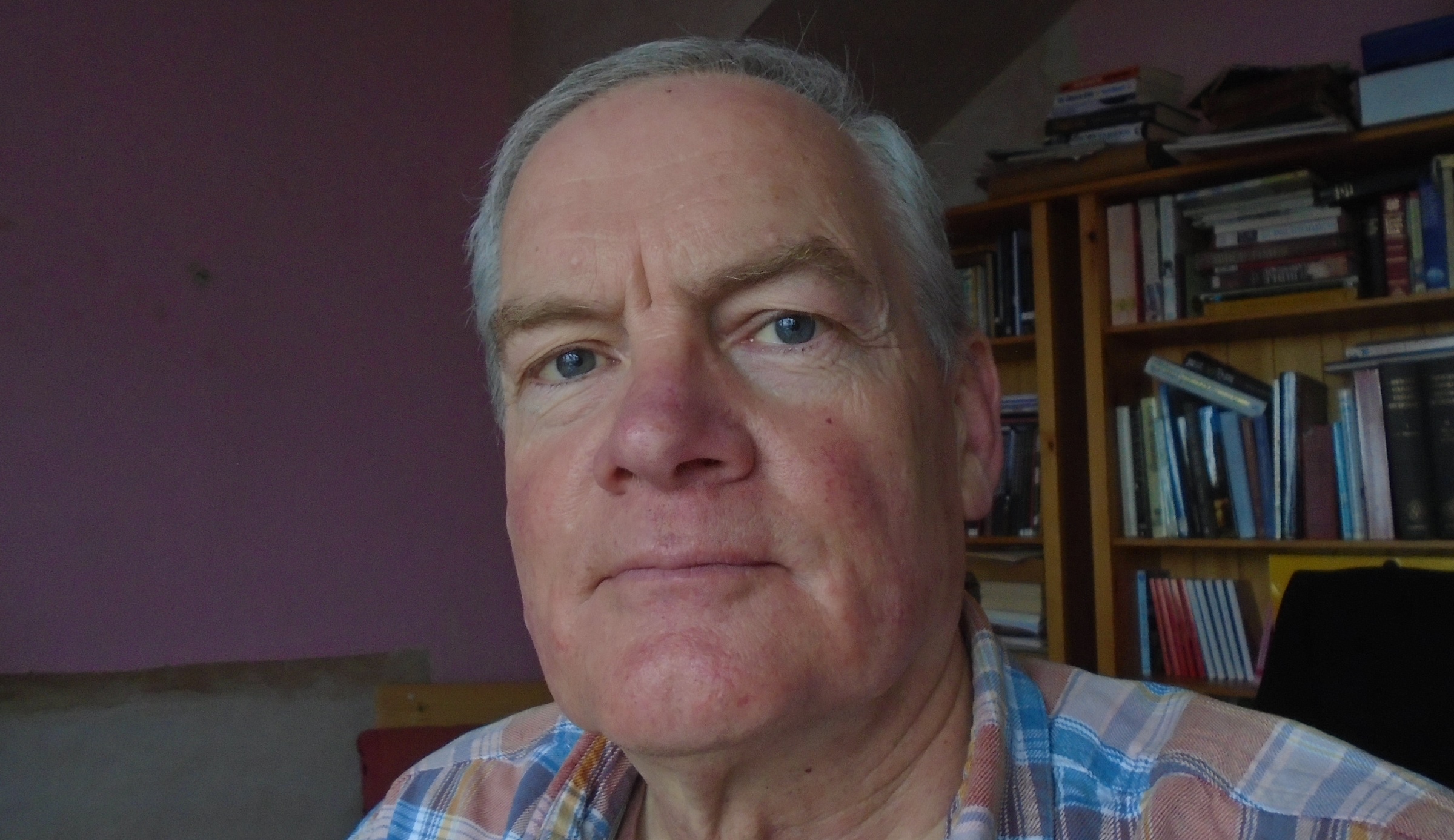 Here, we chat to Ewan Smith, who won the poetry competition at the 2021 Eisteddfod AmGen festival. 
This interview has been published as part of Amdani - Festival of Reading for Welsh Learners.  Further information about the festival can be found here.
Tell us a little about yourself?
I was brought up on a small farm in Perthshire, Scotland.  Every day on the farm was an adventure, and I had a wonderful childhood there.  Anna, my wife and I have three children.  I took care of the children when they were small as Anna was working.  Eventually, I trained as a primary school teacher and I loved working with the children.
Why did you want to learn Welsh?
Anna and I retired five years ago and moved from England to north Wales.  I wanted to live somewhere by the sea, no matter where.  A perfect house came up for sale in Rhos on Sea and here we are!  But we are so happy, we have found our ideal home.  We started to learn Welsh as a mark of respect to our new country.  But now we love the language - even the mutations!
What class do you attend and which level are you on?
I used to attend a class in Colwyn Bay with Learn Welsh North East but now I learn online.  I started following an Intermediate level course last September.
Describe your experiences of learning in a virtual classroom?
In the early days, I missed meeting people face to face, and I had technical issues!  But now I am very happy.  There are many opportunities to practise my Welsh (through the Book Club, Cuppa & Chat, Sadwrn Siarad etc) and the classes are so varied.  One member of the class lives in Australia.  It's fantastic!
Why did you decide to compete in the Eisteddfod and what did winning the prize mean?
I love writing poetry in English and I started to translate my poems in order to practise my Welsh.  I entered one of my poems just for fun!  I was surprised when I heard that I had won but I was so happy.  The experience has given me confidence to use my Welsh.
Do you write many poems?
Yes.  I enjoy playing around with words.  I am a member of Colwyn Bay's Authors Society and we meet on a weekly basis to share our work.
Any advice for others who want to learn Welsh?
Enjoy yourself and don't worry about anything.  If you are able to say 'Can I have a cuppa, no sugar and a little bit of milk' in Welsh, then you can speak the language!
Do you speak Welsh outside the virtual classroom?
There aren't many Welsh speakers where I live, but I have found a few.  Anna and I speak Welsh together all the time and I write in Welsh on Twitter.  I also attend two Book Clubs and three Cuppa and Chat sessions.  Last but not least, I watch Rownd a Rownd and Pobol y Cwm on S4C and listen to BBC Radio Cymru.
Learning Welsh – what is the next step?
We love learning Welsh and there is no doubt in my mind that we will continue to learn after having completed Intermediate level.  Learning Welsh has become a very important part of our lives.
Listen to Ewan reciting his winning poem, Cerdd i godi calon (Poem to raise one's spirits) below or you can read a copy of his poem here.