Welsh learner wins course at Nant Gwrtheyrn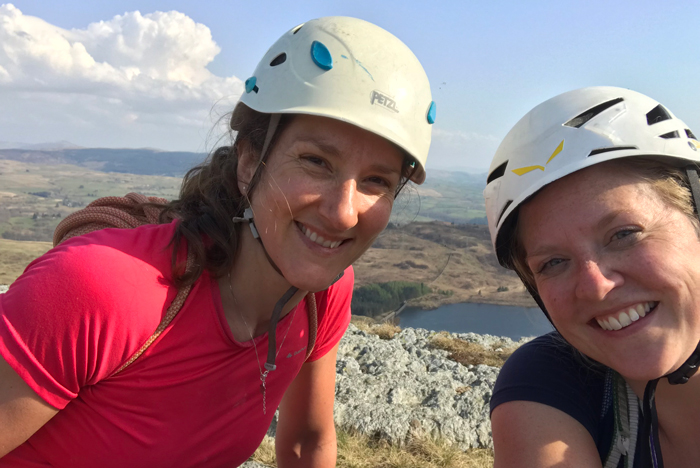 A Welsh learner, originally from West Yorkshire, has won a week-long Learn Welsh course at Nant Gwrtheyrn, the residential language and heritage centre in North West Wales.
Sarah Zylinski, who started learning Welsh in January, won the course by taking part in an online survey called 'Have your Say' with the National Centre for Learning Welsh, where she expressed her views on learning the language.
Sarah, who is following an Entry level course with one of the National Centre's providers, Learn Welsh North West, which is run by Bangor University, said:
''I think the provision for adults to learn Welsh with Learn Welsh North West is great and I wanted to be able to feed that back.  I think it's really important for those of us who want to learn the language to have lots of opportunities and to be supported.''
Sarah, who lives in Cwm-y-Glo on the outskirts of Caernarfon, attends a weekly evening class at Bangor University.  Sarah uses her Welsh when greeting people in local shops and with colleagues at the University, where she is a lecturer in Marine Biology.
Sarah is looking forward to improving her skills on the course at Nant Gwrtheyrn and to gaining confidence to use her Welsh more.  She's also looking forward to spending time in such an inspiring location:
''I had recently been walking on the hills above Nant Gwrtheyrn and had thought what a beautiful location it was, so it was exciting to think I could go and spend time there!  I really want to be able to speak to my friends and neighbours in their own language.  I love living in north Wales and being able to speak Welsh seems like an important part of making my life here.''
Image: Sarah (on the left) with her friend Holly, who's also learning Welsh, walking in north Wales.