Welsh learner continues path to fluency with scholarship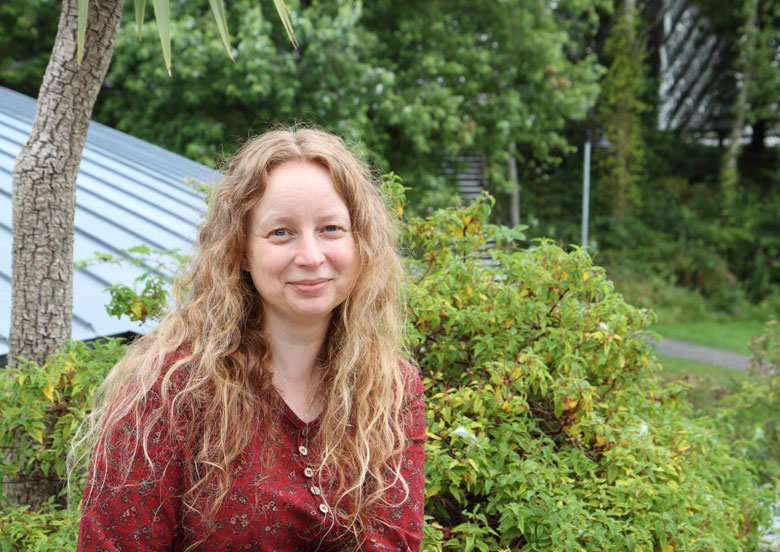 A Welsh learner originally from Poland is well on her way to becoming a fluent Welsh speaker thanks to her commitment to learning the language and a scholarship worth £1,000.
Gosia Rutecka, who lives in Trebanog, Rhondda Cynon Taf, has won the 2019 Dan Lynn James Scholarship which aims to give financial support to individuals who wish to learn or improve their Welsh and use the language in their daily life. 
As part of the scholarship, Gosia is spending four weeks on an intensive Learn Welsh course at Aberystwyth University, organised by Learn Welsh Ceredigion, Powys and Carmarthenshire, which delivers Welsh courses on behalf of the National Centre for Learning Welsh.
Gosia hopes the course will strengthen her language skills;
''The total immersion for four weeks in the Welsh language is bound to bear fruit so I'm hoping to get confidence to change from learning Welsh to speaking Welsh for real,'' she explains.
Gosia moved to Wales from Kraków, Poland 13 years ago, and started learning Welsh in 2015 with Learn Welsh Glamorgan, which is run by the University of South Wales on behalf of the National Centre for Learning Welsh.
Gosia and her husband, Tomek decided to send their children, Igor and Ala to Welsh-medium schools in the area as they wanted them to be able to fully appreciate the Welsh culture and learn the language at a young age.
Participating in informal activities has played a crucial part in Gosia's journey to becoming fluent in Welsh.  She often attends coffee mornings and even gin and tonic evenings, but taking part in the 'Siarad' programme in particular has given her endless opportunities to use Welsh beyond the classroom.
'Siarad' (the Welsh word for 'speak') brings fluent Welsh speakers and learners together for 10 hours of informal conversation in social settings.  As Gosia explains, the programme has allowed her to experience and appreciate Welsh culture;
''Siarad has given me a chance to use my Welsh outside the classroom, in a variety of situations. Suddenly I started going to see theatre performances in Welsh and took part in Ar Lafar, the festival for Welsh learners, for the first time. It has also given me enough confidence not just to answer in Welsh when spoken to, but also to start a conversation in Welsh. So now I can confidently order a slice of lemon cake in The Old Library, my local café in Porth, where the staff speak Welsh - that lemon cake is really worth the effort!''